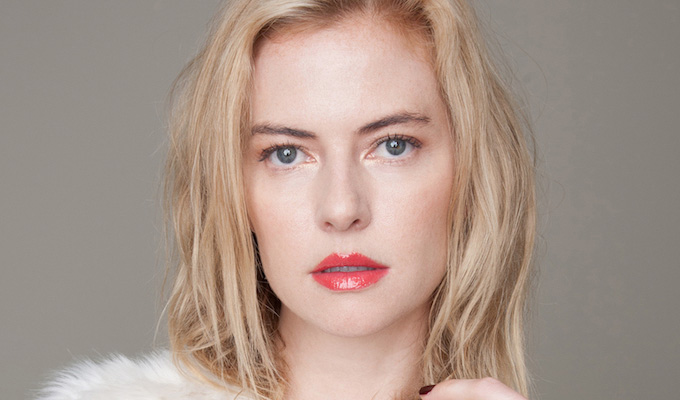 Ellyn Daniels: Emotional Terrorism
There's an important caveat to this review: Ellyn Daniels has worked as a stand-up as part of a performing career that's also spanned dancing, modelling and acting.
But Emotional Terrorism needs to be in the Theatre section of the Fringe brochure, with the laughs in her hour comfortably outnumbered by moments of grim and plaintive soul-baring. She's practically the definition of a hot mess.
Opening with the vision of Daniels as her middle-aged, Romanian former lover, legs in the air approaching sexual ecstasy, the American turns into her younger self on the floor, lapping away at his anus as she asks herself, tongue barely in cheek: 'how did I get here?'
I certainly had some theories by the end, none of them complimentary about anyone involved. But Daniels takes us back to when she was a 13-year-old ballet dancer in Orlando, her father preoccupied with his video camera; her mother casting aspersions on the prospects of her success while obsessing over the dangers of HIV; her married teacher ultimately taking her virginity.
At 17, ballet took Daniels to Paris, and she became a model, but quickly found herself dispatched on a flight to Togo with 12 other girls, completely oblivious to what lay in store for them. Despite the ominous tone sounded at this point, we never actually learn what the job was, our protagonist offering a troubling snapshot of 'Africa' as somewhere that 'invigorates you'.
Gossip amongst her fellow models tells her that it's somewhere you can catch HIV from sharing drinks. Yet she is overwhelmed by Togo and its febrile nightlife, indulging her nascent alcoholism and falling in love with the strong, silent bodyguard who protects her on excursions. Attributing only physical and tactile qualities to him, it's a portrait that veers dangerously close to the noble savage.
Flown to Japan on another assignment, she's told in translated but no uncertain terms that she's too fat, initiating an eating disorder to add to her other issues. Only when she subsequently returns home to Orlando to take high school exams are you reminded that she's still barely a teenager.
Henceforth, there's unprotected sex and lingering sexual infection, prior to psychotic breakdown as Daniels struggles to pivot into acting, the demands placed upon her by her insistent Hollywood coach making her practically go method as she tries to land the role of a prostitute. Betraying the trust of a former school acquaintance, she can blame the alcohol up to a point. But she ultimately reasons that she should always have been truer to herself.
Capable of bringing the other characters in her story to life and physically expressive, Daniels finds humour in some of the more extreme and callously indifferent behaviour portrayed. But for the most part, Emotional Terrorism is truly inward-looking and really tough-going.
Review date: 22 Aug 2017
Reviewed by: Jay Richardson
Recent Reviews
What do you think?