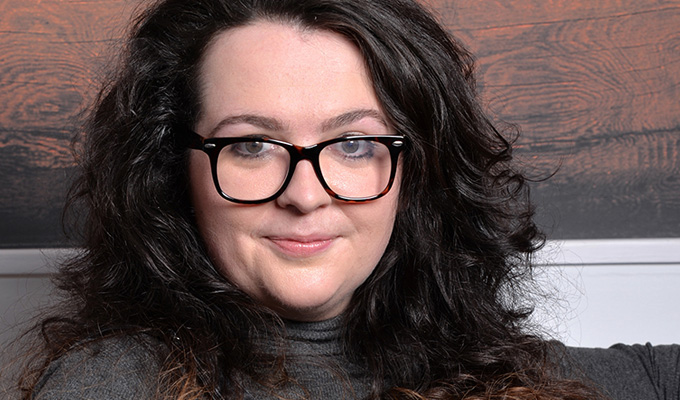 Ashley Storrie: Morning Glory
As a show, Morning Glory is a slight affair, tipping the scales at a shade over 45 minutes, of which 15 are spent compering. Although in that time Ashley Storrie shows a talent for storytelling and ability to coin a phrase, even if the show doesn't ultimately stack up to much.
Her bantering skills are on-point, too. It's the usual 'where are you from?' stuff, which she delivers from outside the spotlight as she builds an easy back-and-forth with the audience. But such chat doesn't feel particularly substantial in a Fringe show, nor, indeed, necessary – at least not so much of it.
What we all know, but which remains unsaid, is that Storrie is the daughter of Janey Godley, who has already aired most of the family's dirty, blood-stained laundry on stage: the gangster relatives, the murdered mother, the child abuse – not to mention Light Relief via her husband's Asperger's syndrome. A passing reference to all this generates a ripple of recognition from the Counting House audience.
Understandably, given how mum has cornered the market in darker stories, Storrie has decided to focus instead on her nice, funny grandad as a basis for a happy show. Her agent allegedly said she needed misery to get acclaim, but Storrie wanted to stay true to her untroubled experiences growing up.
Dad gets a mention, too, for a weird birthday gift he chose for a teenage girl – the best, and most hilariously unbelievable anecdote here – while mum's reaction when Storrie was summoned to the headmistresses office for challenging a homophobic teacher is the mark of good parenting, even if the school might not agree.
Storrie moves from story to story, with scant attempt to link them save for a slightly forced callback at the end, before landing on sex as another strand. The comic admits to feeling a little uncomfortable about the act, leading to one of her more memorable phrases, even if she's not stricken with such coyness in talking about it.
The show ends with some erotic fiction penned about Donald Trump. 50 Shades Of Gold is a pretty cheap affair: a couple of silly euphemisms for genitalia no compensation for easy quips about Trump's small hands, the very least of the things you could call him out on.
Its inclusion also adds to the piecemeal feeling: that while Storrie is great company, the show is undercooked.
Review date: 22 Aug 2017
Reviewed by: Steve Bennett
Recent Reviews
What do you think?