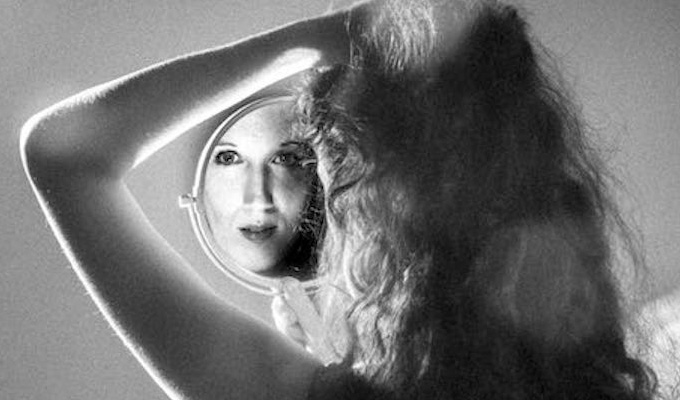 Charlotte Gittins: Mirror Image
Legend has it that come Armageddon, nuclear submarine commanders will try to tune to Radio 4 before assuming that London has been destroyed.
And that sense of plummy, British stiff upper lip in the face of adversity pervades Charlotte Gittins's dystopian character comedy hour, situated, appropriately, in the Espionage nightclub's airless Bunker rather than the genteel coffee shop promised by the Fringe brochure.
As you might expect from an alumni of the Austentatious improv troupe, Gittins does a very credible RP accented BBC news announcer, relating events in a world where President Trump has commandeered all aspects of the US media for propaganda purposes. And Brexit has seen the letters 'E' and 'U' expunged from the English language.
Though set in the near future, the atmosphere harks back to the Second World War, as widowed single-mother Eunice writes lovingly to her paramour Pierre in France, hoping that soon they can be together.
Meanwhile, North Korea has targeted Sesame Street as Trump stamps his personality cult on popular culture, as an Hispanic actor complaining to soap opera bosses about her character's sexing up and the storylines' ever-more blatant, anti-immigrant bias. A White House press secretary admonishes the press for publishing fake news, listing the oppressive directives they must adhere to now in her aggressive Russian accent.
In between these character studies, the mirror image of the show's title refers to a story Gittins reads as if on Jackanory, about a young girl and her beloved twin. Oddly, while being entirely inappropriate for children, the twists are also wholly dramatic, unfolding without comedic import.
Indeed, like the show as a whole, they only really foreground Gittins's refined acting prowess, her characters established with accomplished economy of effort. These are caricatures but instantly recognisable all the same. And in the case of Eunice, at least self-aware enough to appreciate and belatedly subvert their own cliché.
There are some amusing running jokes about Sesame Street for example. But the satirical intent is invariably jackboot-heavy. Gittins is also guilty of over-reliance on tortured, punning wordplay, with the series of lines featuring strategically removed 'e's and 'u's diminishing in impact as the device is deployed time and again.
Even so, she segues smoothly between scenes and it's a well-paced show, an enjoyable enough shiver at what might yet come to pass.
Review date: 17 Aug 2017
Reviewed by: Jay Richardson
Recent Reviews
What do you think?