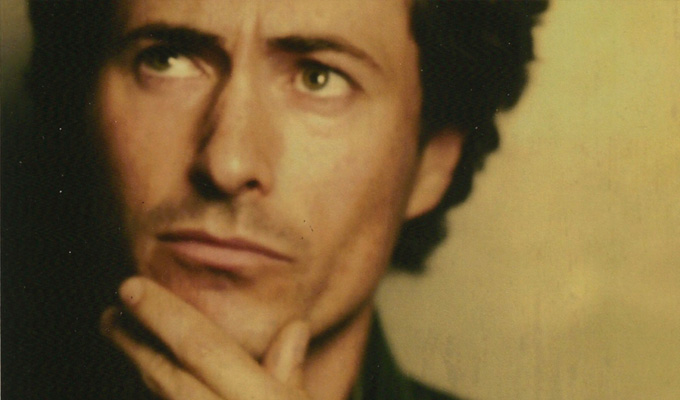 David Huntsberger: Big Nothingness
I don't know where to start, just as David Huntsberger didn't know where to end. This is a head-spinning, tour-de-force show that leaves no stone unturned.
If these things were rated by words per minute, he would be streets ahead of his peers, he speaks so fast, he must breathe through his ears. His pacey delivery veered between exhilarating and exhausting, I don't think I hear fast enough to keep up with his tumbling, tumbling torrent of ideas, concepts and flights of fancy.
The audience walked in to a projection of an astronomical event, light streaming, and swirling, and then Huntsberger hit the stage and let the words flow.
In subject matter, this could not encompass more – from deep space to DNA, Heaven and Hell and cows. The animations were sometimes great, illustrative cartoons, but mainly a splendid abstract light show which complimented his stream-of-consciousness delivery. Rather than distract, it enhanced the audience's ability to concentrate, as though sharing an exceptionally lively meditation on the universe.
Big Nothingness is an exceptional and unusual show, with the comedy comes in spikes through Huntsberger's mad poetry. It was a dizzying, breathless experience, enjoyable – like sitting with an engaging stranger on a train journey who has a view on everything.
But the ideas came so thick and fast that you can't catch a hold of even of one of them.
It was a feat of performance, but I would take issue with his description of it being 'a stand-up show with some animation', as hand on heart I can't say it was screamingly funny. But the overall experience was uplifting, positive and intriguing.
Review date: 14 Aug 2017
Reviewed by: Julia Chamberlain
Recent Reviews
What do you think?