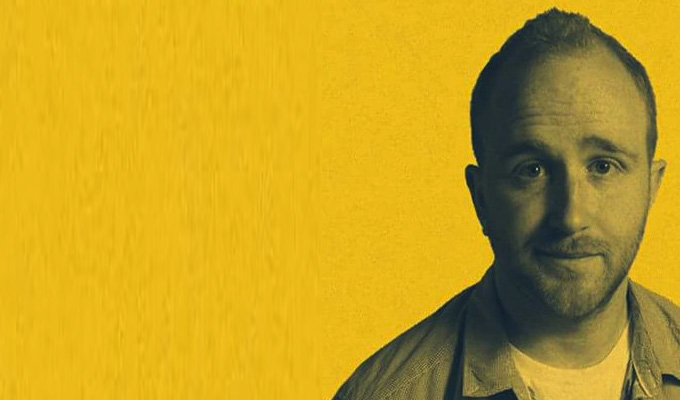 Ray Bradshaw: Deaf Comedy Fam
Whenever a comedian is presented with a sign language interpreter for their act, you can be sure their default setting is to focus on the physical interpretation of their filthiest material. It's cheap, but it's funny.
But in his Edinburgh Fringe show, Roy Bradshaw aims to be a bit more sophisticated. He says he is the first comedian to perform simultaneously in English and in sign language. Both of his parents are deaf, so BSL is second nature to him – but delivering a conventional stand-up routine in two languages at the same time must be quite the challenge.
He does it in three ways. In the first section, the material is played out in voice-over while he signs on stage. It turns the tables on the hearing punters, since the focus is on the BSL – but the downside is that this technique robs his stand-up of the illusion of spontaneity for those who can hear.
For the next section, it's the more familiar setup: Bradshaw speaks while a screen shows his pre-recorded signing. And for the third section, the comedian both speaks and signs simultaneously. This allows him to get the timing right, so both languages reach the punchline at the same time, which is rarely the case with a separate signer – and also shows Bradshaw off at his relaxed, affable best.
So much for the practicalities, what about the content? Much of Bradshaw's hour is autobiographical, about growing up as a CODA, a child of deaf adults. Of course, this is his only experience so to him it is nothing special – although in retrospect he believes it helped him become the man is today: learning communication skills and giving him responsibility (by acting as his parents' locum on the phone, for instance) at an early age.
The stories are warmhearted, with running gags including the fact that Bradshaw's father couldn't hear his own loud farts, the shock of seeing his aunt signing TV programmes late at night, and a story in which the comedian's knowledge of sign language got him out of a sticky situation. Pranks are certainly a recurring theme in the playful anecdotes.
Bradshaw also shares some factual background, such as filling us in on the differences between sign language in various countries. Some of the less politically correct translations are mentioned briefly – and although Adam Hills has covered similar ground before, it would be churlish to deny Bradshaw the subject too.
It's pretty gentle humour – well, it is only 4pm – but thoroughly engaging, leaving us feeling as if we know Bradshaw's family, who seem as likeable and slightly cheeky as him, as well as some of the peculiar consequences of growing up with deaf parents. Interesting, and understatedly witty, stuff.
Review date: 13 Aug 2017
Reviewed by: Steve Bennett
Recent Reviews
What do you think?