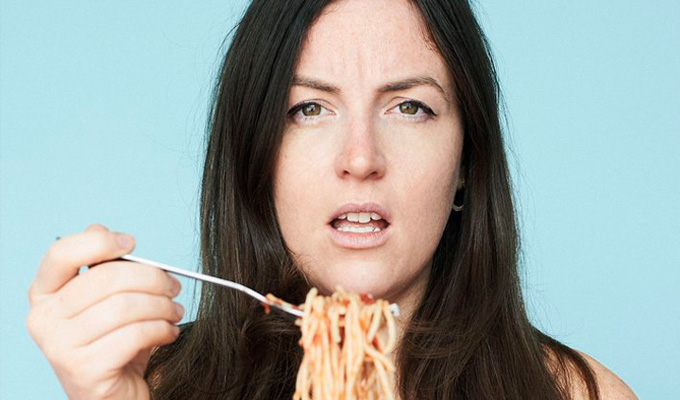 Phoebe Walsh: I'll Have What She's Having
This show is so millennial, its script is probably written in emoji.
As a typical example of her generation, Phoebe Walsh has historically unprecedented freedom to own her sexuality, but not her house. She's decidedly self-centred, which shows in the writing, but the selfie culture amplifies insecurities, too.
And she also has a slight attention deficit that means the show can jump around with alacrity, snatches of stand-up and one-woman sketches are peppered with musical blasts or even sound effects, the emojis of live performance.
You can understand that peripatetic nature, considering she admits to being more used to expressing herself with snarky 140-character tweets, but just as I'll Have What She's Having is about her trying to fight through her life, it sometimes seems If she's trying to fight through the show, too, battling to give the disparate thoughts a firmer shape.
Through the disjointed bits, the constant theme is her nagging feeling that 'I must be doing life wrong', struggling to find a relationship or other personal fulfilment. She's frank about her bisexuality and, to a certain extent, her wider feelings and her family background. 'Dad was all about himself,' she says, with no trace of irony given the solipsistic nature of this hour.
But she sometimes backs away from emotional truths, adopting a silly pretend voice to distance herself from the confessions. Nor is it always clear what she seeks from life - for example, she craves romance but is fearful of a conformist middle-class relationship she sees as twee.
Nevertheless, her experiences, hopes and hypocrisies are widely shared, and she got her target demographic guffawing throughout the hour, even if older farts – myself included – weren't always on board.
This is less about crafted jokes and detailed storytelling and more about shared experiences and a perky high-energy performance – right down to re-enacting a night in a club, from exuberant dancing to miserable realisations once the music stops and the lights go up. And Walsh, a former member of the Oyster Eyes sketch group, is certainly a lively and watchable presence.
But one final thing I can't let go of; The quote she attributes to Woody Allen is actually from Groucho Marx. A millennial should surely know how to google such things…
Review date: 9 Aug 2017
Reviewed by: Steve Bennett
Recent Reviews
What do you think?