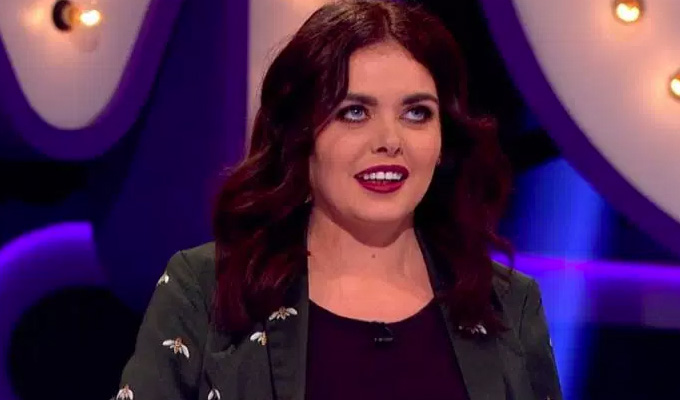 Host The Week
The premise of Host The Week is that the guest presenter hasn't a clue what's going on. And it doesn't seem like they're the only one clueless about making a TV programme.
Scarlett Moffatt demonstrated bucketloads of the delightfully unaffected manner that won her the I'm A Celebrity crown, but even an established entertainer would struggle to make the leaden script and flat sketches work… as we may find out when Jack Whitehall takes the job in a couple of weeks.
She started, as is the tradition, with a monologue – supposedly topical, though with tired jokes about Ryanair it doesn't really matter. Elsewhere we had such gags as 'Theresa May wants a mandate she should go on Tinder', which might shame a Christmas cracker writer. This from a show with nine writers, including such usually dependable names as Max & Ivan and Ben Clark from Pappy's – and two script editors.
And of course, reading from the Autocue, unrehearsed, makes a mockery of timing.
Some of the scenes could have played out well in the hands of experienced improvisers: translating the German correspondent on a news report, or answering the Blind Date questions in rhyming couplets – but it all just felt embarrassing. Moffat's winsome charm only goes so far… how many awkward giggles can sustain a show?
But mostly the embarrassment that anyone in the production teams thought these piss-poor Blind Date or This Morning skits would ever pass muster.
You might spot some familiar comedy circuit names among the supporting cast such as Luke Kempner, Jason Forbes from sketch group Daphne and Ciaran Dowd from Beasts. But what a waste of Colin Hoult's talents to have him be a fifth-rate 'Paul Ol'Agey'
Family Fortunes was revived as Relative Riches, with a real member of the studio audience, and all the questions about Moffatt herself and answered by her parents, Mark and Betty, familiar faces from Gogglebox. This may be a spoof, but it doesn't auger well for C4's reboot of The Price Is Right.
Weak writing's the main culprit, but it was low-rent all round. For example the star guests were Steps and Duncan from Blue – great bookings both… if it was 1997. Steps even did a bland song with all the enthusiasm of an appearance on a regional news magazine show.
For a show supposedly about spontaneity and fun, Host The Week fell flat and slow. And if it's about unpredictability, why was it prerecorded? File alongside ITV's Nightly Show as an experiment gone wrong.
Review date: 22 Jun 2017
Reviewed by:
What do you think?