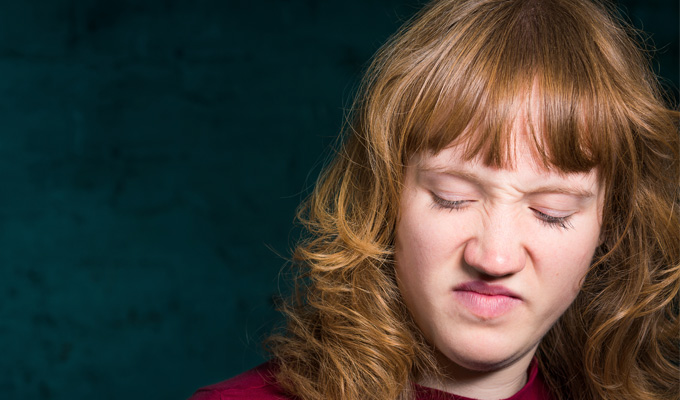 Alice Devlin: Extra-Curricular
Extra-Curricular is a show about how would-be actress Alice Devlin has a wealth of underwhelming talents – able to hula-hoop, juggle or play the saxophone to only the most rudimentary of levels.
She confesses that her problem is that she embarks on learning such skills with optimism, but lacks the application to see them through to expertise.
Well, now she can add stand-up comedy to that list.
For although she'd acquit herself as a decent compere – she's gregarious, friendly and upbeat – there is nothing in this show of interest. Weak stories about failing auditions or a mediocre performance at Le Coq performance school probably play OK as anecdotes down the pub, but seem very inconsequential for stand-up.
They are flabbily told, too: full of needless detail where jokes ought to be, a couple of satisfying callbacks notwithstanding.
Just as with her cursory circus skills, when she's stacked up against pros who have actually put in the long hours to master the art, her dabbling in comedy inevitably comes up short.
As she rattles through her performance CV, you wonder what motivates a show that catalogues what she can't do, from clicking the fingers on her left hand to whistling. At 26, her efforts in the performing arts have so far left her working in a coffee shop. That leads to a careful mime of working the espresso machine and a pointless yarn of being entrusted with the keys. 'Meh,' you might think… and you'd be right.
In a world that already has plenty of struggling comedians devoted to their craft, a dilettante is never going to cut it. Optimism is not enough.
Review date: 31 May 2017
Reviewed by: Steve Bennett
Recent Reviews
What do you think?