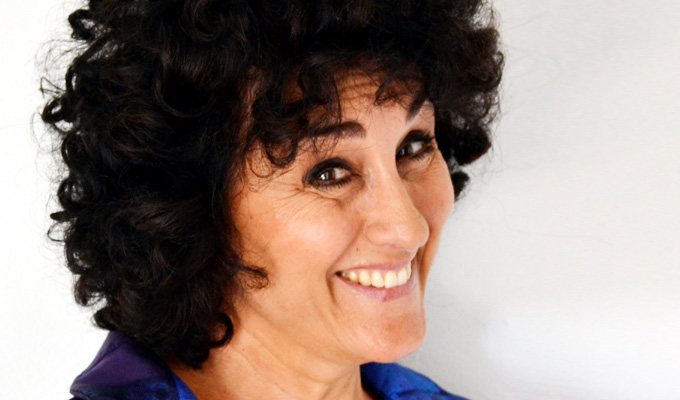 Sandra Hale: Self Helpless!
If someone told you Sandra Hale had been a bit-part actor in the Carry On films of the 1970s, you would believe them. She has that old-school theatrical mix of elegant glamour and crystal RP voice with a gossipy, flirtatious impishness.
As an older woman in showbusiness, 65 in July, she's keen to show that she's 'not invisible yet' – a stance which dovetails with her proudly proclaimed neediness as an insecure performer. She literally begs for attention, repeatedly commanding the audience to 'fill up my tank'… of self-worth, that is.
That craving means she works jolly hard to entertain for every minute she's on stage – even dropping in a song or tap-dance to make sure the attention remains focussed on her.
The attitude's not only jaunty, but slightly salacious, too, as she jokes about blow-jobs and makes vampish come-ons to various members of the audience, flagrantly unconcerned with being 'age-appropriate'.
While it's a winning personality, the material can be as scatty as she is. The fear of losing us even for a second makes for an agitated set, busy with gags of various quality (lots of them about willies) without always sticking to a firm direction of travel.
Related is the uncertainty that surrounds the veracity of her supposedly autobiographical tales. Was she really complicit in a robbery? That seems ambiguous. Dating the drummer of Marmalade – the Scottish band who had a 1969 hit with Ob-La-Di-Ob-La-Da – seems more credible.
When we're certain that the stories are the truth, from her bad parenting to experiences of online dating and the profiles of divorcees she encounters, the routines hit harder.
Superficially, Self Helpless! is about handing down her hard-won pearls of widsom, which tends towards such unfashionable aphorisms, as 'NEVER be yourself', 'never have an opinion if you're married' – and even 'never be ugly'.
Though disparate, the show is held together by the strength of her compelling personality – and with a little more direction, plus a little more confidence that her innate likability doesn't require so many distractions to prop up, she could be on to something good.
Review date: 29 May 2017
Reviewed by:
Recent Reviews
What do you think?