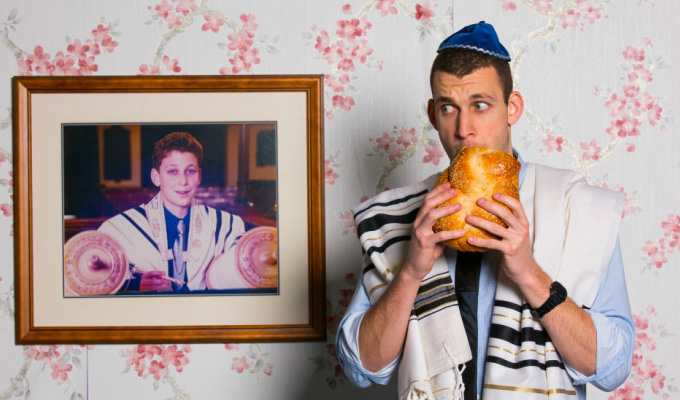 Michael Schafar: Jewish-ish
The Jewish people have not traditionally been under-represented in comedy, especially not in America. Nonetheless, Michael Shafar – who has adopted the slick, gag-driven style of the US circuit where he first put his toe in the stand-up water – has made his background the selling point of his festival debut.
As a marketing hook, it appears to have paid off, as a good half of his nearly sold-out audience share his background. Shafar is culturally Jewish rather than religiously so – but if he's lost the faith, he's kept the jokes and the whip-smart attitude.
His Jewishness directly informs about half of his work, though gentiles are certainly not excluded from his gentle ribbing of his mother's continued refusal to buy a German car, the extra days he gets off for Jewish holy days, or nitpicking at some of the seemingly trivial or odd mitzvahs tucked in the lower reaches of the 620 commandments in the Torah.
Away from such core material, his work can, unfortunately, verge on the hack. Talking about budget airlines, inappropriate TripAdvisor reviews of sombre landmarks or the other dreams Martin Luther King must have had offers little new insight on well-worn topics.
But the personal stories pick up the originality again and the pace is tight with well-honed routines knocking the punchlines out at a prodigious rate. He gave up a job in law – apparently one of the three prescribed Jewish career paths alongside doctor and accountant – for this, and he's clearly not slacking when it comes to work ethic.
So while not troubling the artistic boundaries of stand-up, Jewish-ish sets out Shafar's stall as a slick, likeable and dependable comic. A mensch, if you like.
Review date: 17 Apr 2017
Reviewed by:
Recent Reviews
What do you think?