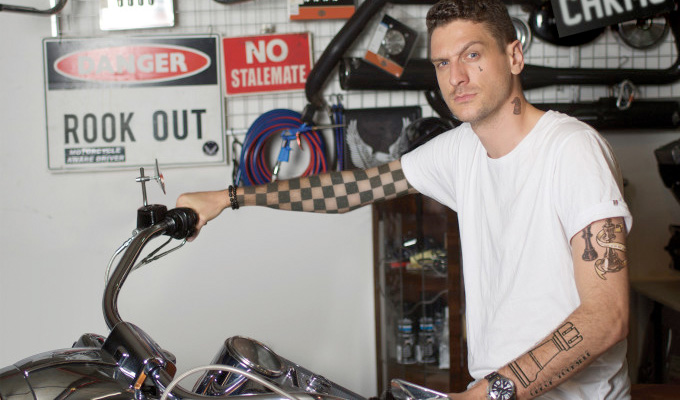 Steen Raskopoulos: The Coolest Kid in Competitive Chess
Steen Raskopoulos isn't going to mess with a winning formula.
The Coolest Kid In Competitive Chess Class again uses his unique take on audience participation, with Raskopoulos improvising around the unpredictable involvement of punters to give in his prepared sketches a spontaneous edge.
Back, too, is poor, neglected little Timmy to sound a heartbreaking tragicomic note. And this time we get to find out whatever became of this lonely sap, as it slowly emerges that all the scenes here, including his plaintive monologue, form part of an interconnected all-encapsulating (more or less) narrative.
That story, sadly, has no room for a Greek Orthodox priest/movie reviewer, so Yianni Kostopopoulo, a former highlight, is absent. But in his stead, we have oddballs such as a grieving horse, a peculiar driving instructor and a human resources guy who likes to express himself via the medium of interpretive dance.
Each scene is already under way when a 'volunteer' is plucked from their seat, giving them little time to resist. The punters are always initially unsure how to deal with the situations they are dropped into, but Raskopoulos, never out to humiliate anyone, helps them along the way.
The set-ups are often based on a movie trope, or occasionally observations such as the vacuity of commercial radio or the tough life of a street 'chugger'. The tone is droll and knowing, with Raskopoulos usually delivering as straight as he can, despite the surreal premises.
Add the fact that all these apparently random scenarios turn out to be linked, and you have a rewarding payoff to match the classy performance, all given a Knockabout energy by the ad-libbed interactions.
Review date: 14 Apr 2017
Reviewed by: Steve Bennett
Recent Reviews
What do you think?