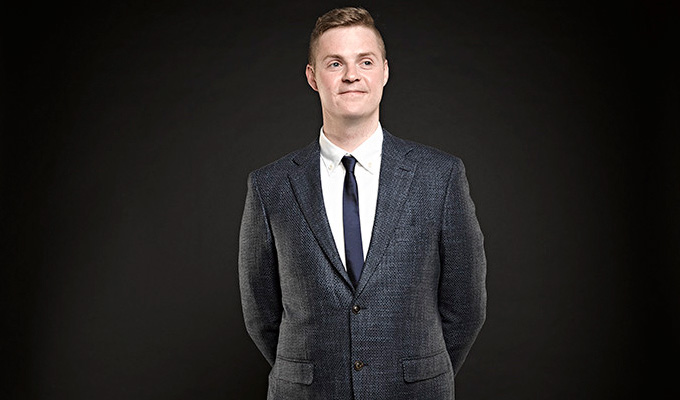 Tom Ballard: Problematic
This year Tom Ballard is performing his comedy festival show from inside a bubble.
Not that he has any choice in the matter, for he – like his audience – is inside the metropolitan liberal bubble full only of like-minded bleeding hearts who takes succour from shared progressive values. But now, with Trump, Brexit and Pauline Hanson, has he received a wake-up call that not everyone thinks broadly like him. In fact, he could well be in a minority.
In the increasingly fragmented, Ballard was given the chance to connect across one chasm of understanding thanks to the high-minded reality show First Contact, in which a variety of celebs were taken to Aboriginal communities to experience a life they would otherwise never know. Ballard certainly had a culture shock, and not just from the Indigenous Australians – but because he was also forced to spend time with super-nationalist politician David Oldfield, whose opinions on race he finds abhorrent.
Those experiences form the cornerstone of Problematic, which sweeps up such topics as political correctness, privilege, offence and virtue signalling. You'd be hard pressed to find a set list that reeks more of relevance than that lot.
These are subjects that clearly concern this bright and passionate 27-year-old, an eloquent spokesman for engaged millennials everywhere. Even though he is addressing the choir with his animated, heartfelt rhetoric, Ballard tries not to preach to them – and even injects a touch of ambiguity.
He gets the audience on side by deconstructing one of Jimmy Carr' most brutal jokes, chipping away at its layers of homophobia and misogyny… but then admits that in the right context a barbaric barb can be cathartic – and damn funny. Is that a glimpse of what it's like in a different bubble, the alt-right one where you can say what you like without giving a damn about hurting people's feelings? It's certainly a simpler life.
Ballard sure proves he can write a sick one-liner – in both senses of the adjective – in a show that's filled with eloquent, efficient writing. He's ironic and playful in the way he engages with the audience, but unrestrained when he rails against the enemies of the liberal left.
Of course Problematic won't change anything. Not one of his audience are likely to befriend the hard-bitten Queensland miner he evokes as an archetype of an alien type of Australian once they leave the theatres to go back to their lattes, quinoa, or whatever other cliche of middle-class privilege you'd care to evoke. But they will all have got an entertaining, informed and damn funny trip around the zeitgeist from a compelling and spirited comedian.
Review date: 9 Apr 2017
Reviewed by: Steve Bennett
Recent Reviews
What do you think?