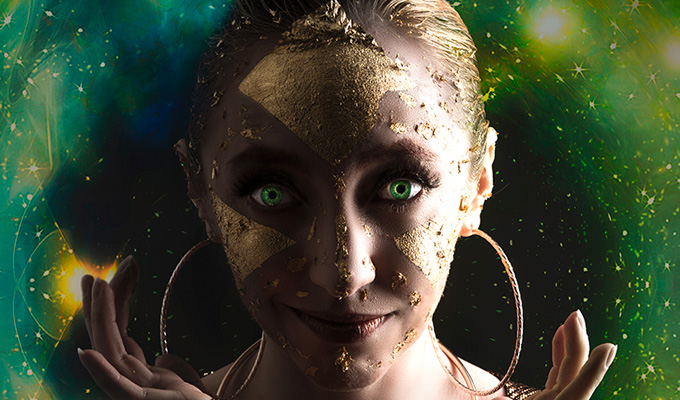 Gemma Arrowsmith: Earthling
On September 5, 1977, Nasa launched its deep-space probe Voyager 1, now the most remote man-made object in the universe. The spacecraft carried a golden disc containing the sights and sounds of Earth to inform any alien intelligence about the human race – an initiative by cosmologist Carl Sagan that captured the public imagination in a way all the scientific instrumentation never could.
In Earthling, geek comedian Gemma Arrowsmith imagines what may happen had that information been decoded. Posing as an extraterrestrial lecturer, she presents in plummy professorial tones what she has learned from her studies of this curious life form.
Parallel to this is a commentary about the project, delivered as herself, which leans more on her talents as a science communication than a comedian as it induces interest – and occasionally a little awe courtesy of Professor Sagan – more than laughs.
Even the 'what are these humans?' talk is little more than a framework for a series of sketches about modern concerns. The outsider trying to figure out the irrationalities of hitman behaviour being a fundamental plank of comedy.
This monologue, and the associated one-woman skits, tend to be rather heavy-handed affairs driven very much by making a point, blatantly signposted, with little ambiguity. For example, after she evokes Michael Gove's 'we've had enough of experts' quote to raise the folly of humans ignoring the knowledge they've amassed Arrowsmith becomes a character who thinks she's capable of conducting surgery without any of that tiresome education, which is a very obvious extension.
Likewise there's the 'girlie girl' conditioned to be consumed by the colour pink; the vacuous beauty obsessive who thinks her right to plastic micro-beads in her moisturiser is more important than a few marine species, or a self-defined nutritionist worried about eating 'chemicals' - the idiot, doesn't she know all food is chemicals!
Arrowsmith's liberal, smart audience are encouraged to feel a bit smug in recognising this retrograde ill-informed nonsense for what it is, but the comic twists are slight. However, the characters do give her a chance to show off a wide range of accents.
By pure coincidence she's the second comic to have based a stand-up show around Sagan's golden disc, following Eric Lampaert's 2016 Edinburgh show, and even within Arrowsmth's hour some of the ideas repeat, especially regarding the online activities of both trolls and the selfie-obsessed egotists.
For a show about a space probe, Humanity is, well, not very probing.
• Gemma Arrowsmith: Earthling is at the Vaults Festival in Waterloo, London, at 9.30pm tonight and tomorrow.
Review date: 25 Feb 2017
Reviewed by: Steve Bennett
Recent Reviews
What do you think?