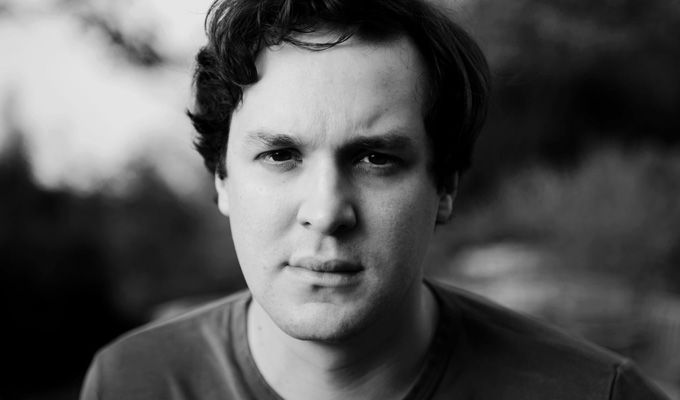 Phil Mann: Nothingism
The Vaults Festival, an underground Edinburgh Fringe-type warren of venues beneath Waterloo station, has kicked off its six-week comedy programming with Phil Mann's one-man improv show, Nothingism. But unfortunately it lives up to its name, and is pretty much a 'nothing' of a show.
Without a company around him, the stakes are clearly higher: there's no one to bail him out if there's a lull, nor is there anyone adding new suggestions or mischievously trying to trip him up to add extra unpredictability.
Mann successfully brings to life a number of different characters, as he acts out scenes from vague audience suggestions. The premises he extrapolates can be inventive, too, but where he struggles is making something coherent out of it.
The humour is almost always surreal – because that gets him off the hook for needing to ad lib any logic. Clearly knowing little about the suggested degree subject of 'mathematics' for instance, he goes into oddness about people zipping themselves open. The silliness is funny in moderation, but has diminishing returns here.
A potentially nice touch is using the music on a random audience member's phone to provide the soundtrack, which could easily be the set-up for an improv show on its own, if it isn't already.
But the device underused here. Mann did try to make his maths equation represent Dude Looks Like A Lady, but that – and a laboured Aerosmith pun that scored points for the sheer audacity of its pained construction – is as far as it went. The other tracks were all-but ignored. You'd have thought a surrealist could have got something out of KT Tunstall singing: 'Her face is a map of the world', for example.
Mann was beset by technical problems last night, starting more than ten minutes late because he couldn't get a projector to work. Although the show doesn't actually need one apart from an opening film. And then his tech/assistant, who called out the order of the scenes, was left high and dry when his computer failed. Simply writing the show structure on paper would have avoided that.
More problematical, though, is the impression that none of his performance is going anywhere. Scenes tended to just end when the next track kicks in, rather than because they reached any defined conclusion
And after a little over 35 minutes of meanderings, he closed the show with an unsatisfying pile-up of callbacks clumsily and hurriedly crowbarred together, which palpably failed to give any sense that this was his natural end game.
The best long-form improv would make this feel like the moment all the previous scenes were building up to. Instead, it felt more like a man abruptly bailing out on a show he never really got to grips with.
Review date: 26 Jan 2017
Reviewed by: Steve Bennett
Reviewed at: Vault
Recent Reviews
What do you think?