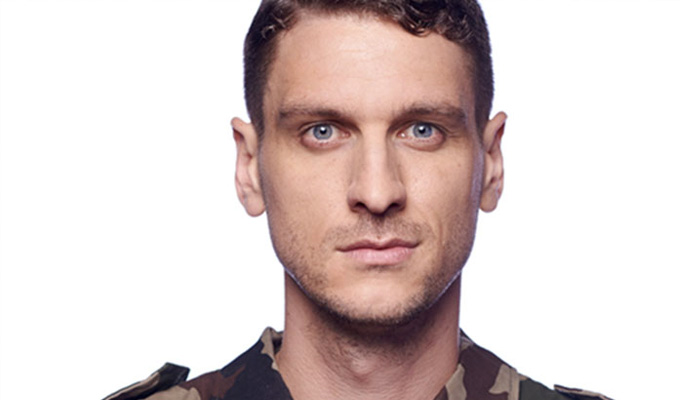 Steen Raskopoulos: You Know The Drill
Given this is his fourth show, we certainly do know the drill with Steen Raskopoulos: an assured blend of creative character comedy and improvised audience participation.
Aptly enough, given the title, this instalment of his work is introduced by a no-nonsense military drill sergeant, barking out his orders. But subverting the stereotype, they are nurturing and supportive commands, indicative of the playful spirit Raskopoulos hopes to engender whenever he plucks anyone from the crowd. The aim is always to have fun, never to humiliate – and sometimes the audience even puts him on the spot, such as forcing on him a subject on which to ad lib an educational lecture, in the guise of a teacher desperate to prove himself relevant to the kids.
Many of Raskopoulos's tropes and characters make a welcome comeback. We re-make the acquaintance of the brilliantly funny Greek Orthodox priest/movie reviewer Yianni Kostopopoulos, as well as Little Timmy forever being stoic in the face of abandonment in heart-wrenching scenes.
Present, too, is the idea of a story unfolding over several sketches – this time involving a heart surgeon who's lost his mojo – while the ever-charming comedian also sets up some neat gags involving ping-pong balls that pays off beautifully.
Im some ways, though, this has become a little too familiar to long-term Raskopoulos-watchers, and You Know The Drill doesn't mark any significant leap forward from his 2015 Barry-nominated show, and occasionally even looks a little paler in comparison. The elaborate adventure-quest he led one punter on 12 months ago is replaced by a more straightforward retrieval of a ball from the 'witch's' house, for example, and there's no grand set-piece closers as we've become used to
However, Raskopoulos's star is undoubtedly growing brighter, and the new audience he's reaching will easily be won over by his convincingly well-realised creations, inventive scenarios and warm and generous performing style.
Review date: 29 Jul 2016
Reviewed by: Steve Bennett
Reviewed at: Melbourne International Comedy Festival
Recent Reviews
What do you think?