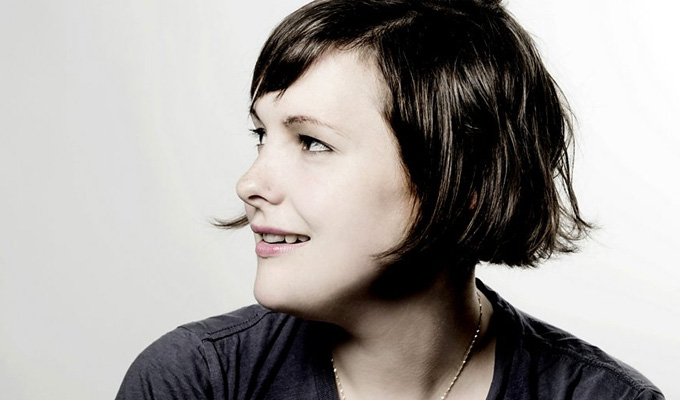 Josie Long: Romance And Adventure [R4]
There's a strong sense of authenticity about Josie Long's post-coming-of-age sitcom, as you might expect if you've seen any of her more autobiographical stand-up.
Romance And Adventure, is about a 31-year-old woman who's decided her relationship with London is an abusive one. So deciding to 'respect herself more', she heads to Glasgow to start a new life in this 'indie band theme park'. An adventure indeed.
But the big issues are quickly resolved, as she finds herself a friend, a flat and a probable job with a New Age bakery 'like a sacred Greggs' with little apparent effort.
Instead of contrived plot points, Long – who also narrates the story to make explicit her feelings – explores the minutiae of social contact, delighting in the fact that away from London strangers chat to each other 'like it's normal - but it's not, it's magical'.
The romance part comes in the way she falls for the city, or at least her idealised version of it, and possibly with her new pal and flatmate Darren. Though they insist their first meeting is not a date, it certainly seems they are soul mates, with him quickly buying into Josie's quirky games. Cue a will-they-or-wont-they notion to sustain the narrative.
Long's tone, as always, is optimistic and hopeful, wide-eyed at the prospect of a new life – even if she does muse 'have I done something really reckless?' as a few hints are dropped that things might not turn out as perfect as she imagines. Well, what's a comedy without jeopardy?
And, of course, being Long, there's a slight twinge of politics: the library she used to work in was closed because of the cuts, and she splutters her tea when she meets an actual Tory.
Romance And Adventure, based on a couple of short films she previously made with Douglas King, doesn't go for relentless punchlines, but its warm humour, upbeat sentiment and emotional sincerity are compelling.
• Josie Long: Romance and Adventure airs on Radio 4 at 11.30am today.
Review date: 1 Apr 2016
Reviewed by: Steve Bennett
Recent Reviews
What do you think?