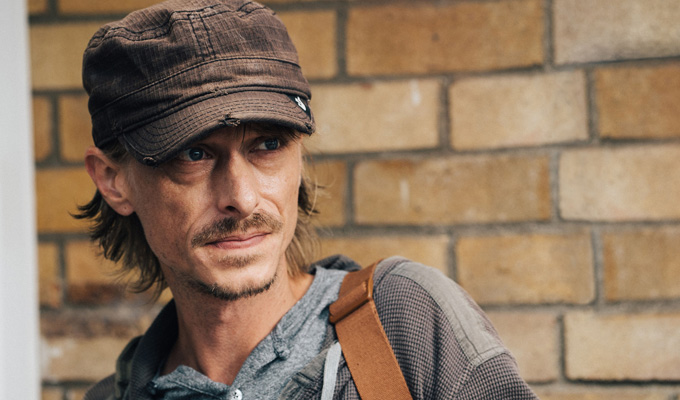 Detectorists: Series 2
Have they got a bit more budget for the second series of Detectorists? The opening episode starts with a historical battle… a big set piece that only serves to emphasise contrast between the drama of the past and the mundanity of the enthusiasts trying to connect with it, though the smallest of items.
Mackenzie Crook's Detectorists is a tender celebration of that mundanity. Even the scenery isn't dramatic; the languid, lingering shots of the English countryside paint a bucolic, gentle vista rather than a dramatic landscape.
Yet for all the open skies the unlikely heroes of this comedy have limited horizons. They are stuck in their comfort zones, the minutiae of their hobby an excuse to avoid life. They seek treasure, but they secretly know Tufty Club badges is probably the best they can hope for, and have made their peace with the fact.
Being trapped is the cornerstone of good sitcom, of course, and in the case of Andy (Crook) and Lance (Toby Jones), it is their fear of change that traps them. 'I'm quite happy as I am thank you,' says Toby, in reference to internet dating. Though it's clear he's not, not really.
So even though the glacial pace of Detectorists makes Seinfeld's 'show about nothing' look positively frenetic, things do change: Lance's ex, Maggie, is finally off the scene and Andy and his partner Becky have a baby… though any idea that might make him give up his obsession and start providing for the new family seems ambitious.
Although Detectorists can make you laugh, it's always in an understated way, almost as if '…' is a punchline. A scene involving the new baby's milk, for example, is left to hang, the audience fill in the gaps to the gag themselves.
Yet there are proper jokes - sometimes overlooked in a 'dramedy' such as this – even though they are inevitably downplayed. The change in Andy from being initially happy that his wife is going on a night out with 'Gay Martin' is done delightfully, as is the 'find' the pair unearth at the end of the episode, and Lance's unexpected encyclopaedic knowledge.
But much of the enjoyment is in recognising flawed traits of middle-aged reflected back, often highlighted by the wry comments of the supporting characters – who this series include Diana Rigg as the mother of Becky, played by her real-life daughter Rachael Stirling.
• Detectorists returns to BBC Four at 10pm tonight.
Review date: 29 Oct 2015
Reviewed by: Steve Bennett
What do you think?