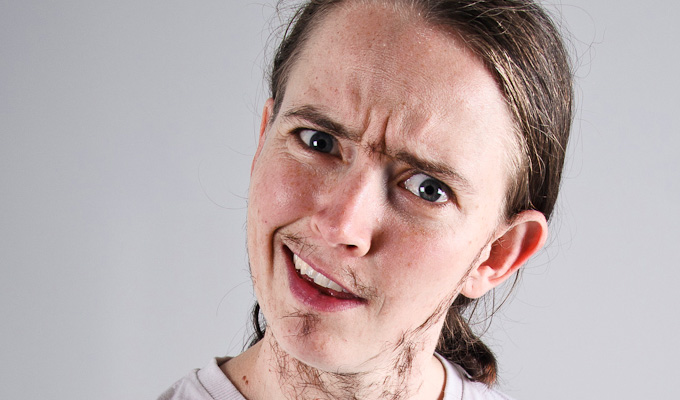 Zoe Coombs Marr Dave
Note: This review is from 2015
Why this struggling open mic comic, with his unreconstructed sexism and trite observational material, has come from rural Australia to do an hour at the Edinburgh Fringe, god only knows. He's lucky if he's got the six minutes of mediocre stand-up needed to get on at the Giggle Grotto, let alone the 60 for a festival show.
A man with more issues than the world's longest-running magazine, he desperately grasps for approval from the audience for his lame, tired observations about finding the clitoris or the difference between men and women. 'The fellas know what I'm talking about,' he repeatedly insists, though they almost certainly don't. Attempts at crowd banter and local material fall embarrassingly flat, and he woefully misjudges our knowledge of Aussie rules football.
And here endeth my attempt to win the new Ham Fist award for getting the wrong end of the stick in a comedy review; for as the title quite blatantly gives away, Dave is the ponytailed, unconvincingly sideburned and wonderfully observed alter-ego of Australian character comedian Zoe Coombs Marr.
From the premise, it sounds as if this might be a one-joke idea, and one in-joke at that; parodying the worst sort of sleazy barfly drawn to stand-up as a vehicle for his misogynistic 'banter' and exposing all the cliches they fall into on stage. Sure, Dave's got all those – from the endless repetition of key phrases to sell a gag, to abusing the audience for not understanding his humour. And when he attempts to tell a rape joke, you might want to take cover.
The satire here can be pretty blunt – and those bad jokes are still bad jokes – but it's the theatricality and the performance that raises it, as Dave's bravado fights against the dawning realisation he's struggling to keep the room, not to mention his own consciousness. Sometimes it's said that long-term stand-ups are dying on the inside, but Dave is dying on the outside, as his desperation comes to the fore.
Coombs Marr is an inventive performer; and there are some nice bits of business, including some wonderfully silly physical humour involving the mic stands and a surprisingly strong climax, as the bogan fights back And the fact that Dave is such a loser is the source of some sympathy, even if he is a terrible, terrible man.
Review date: 18 Aug 2015
Reviewed by: Steve Bennett
Reviewed at: Underbelly Cowgate
Recent Reviews
What do you think?