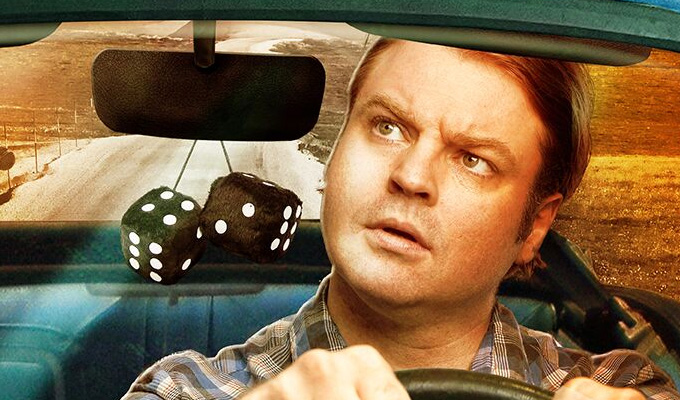 Glenn Wool: Creator, I Am But A Pawn
Note: This review is from 2015
There are few finer sights in comedy than Glenn Wool in full flow, and this is a powerhouse hour of stand-up slightly let down by the odd routine and a weird last few minutes when he starts talking about sea cows.
Not one to muck about, Wool launches straight into the subject of paedophile LostProphets singer Ian Watkins and rails against the heavy metal community about being touchy on the subject. It's not the nearest he gets to the knuckle though. There's an extended routine about plastic surgery and social expectations of women that is pretty killer, though does have a line that might make some blanch. Another line he actually defends against charges of racism, pretty successfully, by exposing the crowd's own bigotry earlier in the show.
There's a loose theme of the mischievous voice in his head that gets him into trouble (though clearly his actual voice doesn't need any encouragement). This underplays his scope as a comedian, though. This show is rarely about him, it's about wider themes on which he often offers interesting thoughts, like agnosticism and cultural appropriation. The 'voice in his head' theme is quite tenuously applied at times, but that doesn't especially detract from his material.
His prowling preacherman style has long been honed into a lean comedy machine, though he perhaps relies on it for a few routines. His stories about a trip to the Peace Park in Hiroshima and a boxing match where the Americans and Irish have a chant-off, for example, feel like triumphs of delivery over content.
But when he's good, he's monumental, and there are a few occasions when he has the Assembly Studio 5 in complete submission, in a way few comedians can manage.
Review date: 17 Aug 2015
Reviewed by: Paul Fleckney
Recent Reviews
What do you think?