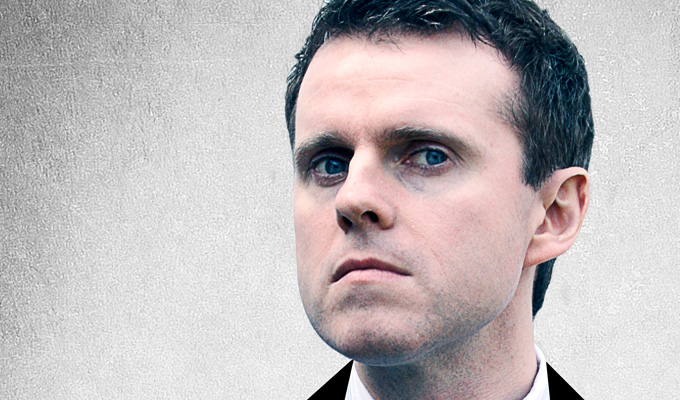 Andrew Doyle: Minimalism!
Not content with being just the comic, Andrew Doyle kicks off his show by being the usher as well, buzzing around the Stand 6, showing people to their seats. Tonight, that means he's extra busy – it's a packed house.
The show is worth the wait created by this extra level of admin, though, with Doyle giving us 50 minutes of strong stand-up with a mischievous streak. He explains with disdain that he's done with creating shows that have a carefully constructed narrative arc, he wants to keep things simple. He also says he's given up trying to be a topical, relevant comic and even goes as far as saying he's recently considered quitting comedy. That might just be onstage rhetoric, but either way Doyle is performing with a kind of devil-may-care attitude as if he has nothing to lose.
It suits him – and the mood of low-level recklessness is backed up by good routines and a couple of really stand-out lines, all delivered at a rapid-fire pace. There are two main strands: one about Gandhi (and how Doyle is like the legendary peace activist), the other about a depressing work visit he paid to Gibraltar, where he fell for a hot sailor.
He flits from being disarmingly honest and ironically appalling, which doesn't make for the most consistent show – but he's funny in either territory, whether he's talking about the politics and problems with the gay scene, or the disproportionate number of ginger people joining Isis. Another enjoyable section is his cut-out-and-keep guide to the gay scene's categories: your twinks, your twunks, your otters, your bears (and bear subdivisions). Occasionally he paints himself as the buffoon, misreading signals and ending up trying to seduce an EDL supporter, or how his failure is an 'artistic success'.
He pulls a couple of mini-stunts he pulls, which I won't spoil here, one of which pokes fun at Russell Howard's Comedy Central show and brings the show to a neat finish. Ah, so there was some structure after all…
Review date: 13 Aug 2015
Reviewed by: Paul Fleckney
Reviewed at: Stand 5 and 6
What do you think?