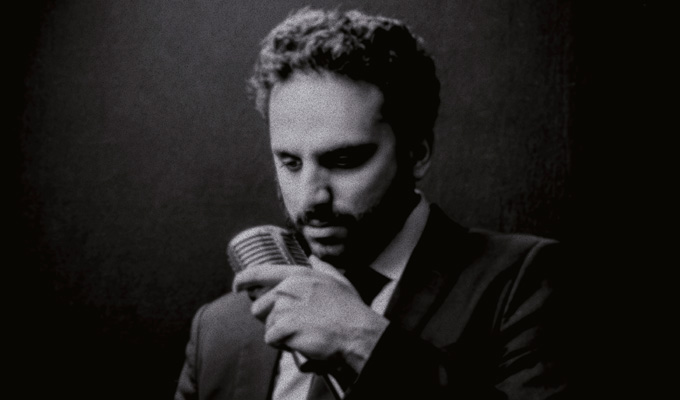 Nish Kumar: Long Word... Long Word... Blah Blah Blah... I'm so Clever
An increasingly potent political comedy powerhouse, Nish Kumar has built some passionate and bold arguments for his third solo show, driving a wrecking ball through capitalist excess and the thinly-veiled bigotry of the 'haves'.
But on this night, his performances will be remembered not for his vaunting intellectual liberalism… but for a couple of audacious toilet breaks from the audience.
Needing to cross the stage, the first man approached very close to the comic, almost dancing around him – 'a pisso doble' as Kumar called it in a witty ad-lib – while the second chose his moment at the end of a passionate, highly charged rant, perfectly destroying the dramatic impetus Kumar had built up. Both interruptions were handled skilfully, and with good grace, creating bonus jokes for this night alone, showing what a skilled, unfazeable act he is, and adding more playfulness to an hour largely concerned with taking on big issues.
Away from the bladders of his ticket-holders; Kumar's show is a series of escalating diatribes almost guaranteed to get applause breaks as they crescendo, but making smart points with insightful wit, wether it be on the poor economic lessons we're teaching children by playing Monopoly or his response to those who feel 'political correctness' is stifling what we can say
In fact, those who fear and protest the 'encroaching social liberalism' – i.e. most of the press –  are the main target of Kumar's exaggerated ire, including those who get het up about the prospect of a black James Bond and those who wonder why we 'can't' make jokes about Islam. Just look at this week's reaction to Songs Of Praise going to the Calais refuge camp, or the introduction of a black character in Bob The Builder ('political correctness gone mad…') to know his enemy.
Kumar reduces their arguments, prejudices and misinformation to absurdity by gleefully exaggerating and repeating their positions. It's loosely akin to Stewart Lee's approach, but swapping that dry, sardonic wit for a more fervent mockery.
Race plays a big issue, while he also mounts a staunch defence of some socialist counterarguments to the Tory status quo in a way that Labour have so far failed to do. But as he does throughout the hour, alternates the serious message with a silly counterpoint. He's surely preaching to the converted at an arts festival, but nonetheless, he's a relevant, well-informed and hilarious commentator on Britain's social state.
Review date: 11 Aug 2015
Reviewed by: Steve Bennett
Reviewed at: Pleasance Courtyard
What do you think?