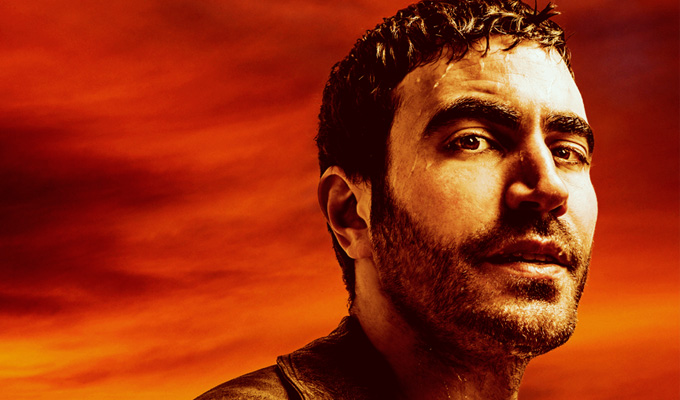 Brett Goldstein: Burning Man
Note: This review is from 2015
Over his past couple of Edinburgh shows, Brett Goldstein has proved himself a personable, compelling teller of stories from his own experience.
That formidable skill is re-established in Burning Man, but it's also diluted by a couple of routines drawn from the news, which are less well-suited to his laid-back style of gradually building up a mental picture.
He starts, however, with an artistic crisis prompted by his mother asking of his stand-up: 'What's it for?' a potential girder across the tracks of any creative endeavour. To ponder the question, Goldstein last year took a trip to the titular festival, a temporary hippy nirvana in the Nevada desert, where he met all manner of weird and wonderful folk, whose new age earnestness rubbed up against his innate British cynicism – and gave him plenty of stand-up material.
This is one of the extended anecdotes that Goldstein here threads along his journey for happiness, which started, for the purposes of this show, in a dingy New York basement doped up on drugs. His are tales outside most people's experience, and he has both convincing recall of his emotions at the time and an outsider's perspective on the situations – making for captivating listening and helping him build a strong connection with the audience.
His thrust gets distracted, though, by some extended routines about Jimmy Savile and Dapper Laughs. The former – after a nicely absurd scene-setter about the name Operation Yewtree – strings out the idea that Savile was a weird celebrity, hiding his crimes in plain sight, but doesn't much add to this well-established notion.
The latter involves a blow-by-blow explanation about the Dapper Laughs controversy, on which Goldstein takes a stand against the liberal mob mentality that rounded on the laddish comments. A couple of running gags are established, not least about jokes being taken out of context, but it the scene-setting is slow for those who know the backstory, while irrelevant for those who don't care. It's a section probably bets left for backstage at comedy clubs, without being strong enough on laughs to really earn its place in front of those unconcerned with the politics of stand-up.
Goldstein is highly charismatic, but wears it with appealing humility – and the way he holds the audience is testament to those talents; but it also gives him latitude to put a bit of filler in a show that otherwise boasts pockets of excellence.
Review date: 9 Aug 2015
Reviewed by: Steve Bennett
Reviewed at: Pleasance Courtyard
Recent Reviews
What do you think?