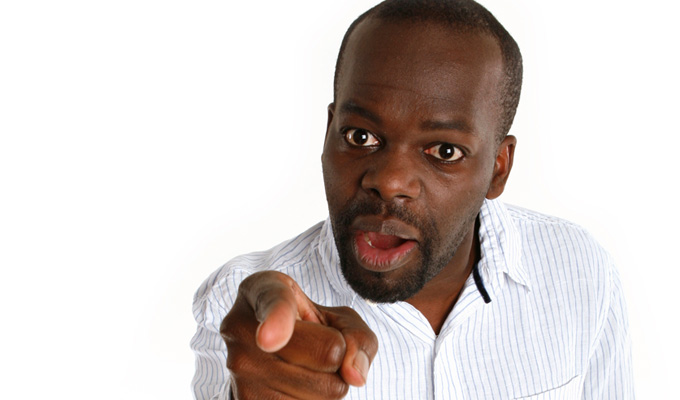 Daliso Chaponda: Love Sucks
It's perversely appropriate that Daliso Chaponda's Love Sucks is performed at the Leicester Comedy Festival so close to Valentine's Day. This is, at least for marketing purposes, an antidote to romance.
But although single, his cynicism towards dating and coupledom is actually pretty mild. His approach is amiable, the pace relaxed, and there are strong traces of his North American background about his slick segues and assured stance – he started comedy in Canada after moving from his native Malawi. The attitude is, however, a bit too gentle to make a real impact, despite being an enjoyable hour.
Finding a unique take is made harder as relationship comedy is as old as it comes, and singleton material neighbour its close cousin. Chaponda has experience on both sides of the fence; feeling that he's now ill-suited to a relationship despite having previously been in two medium-term ones – five-and-a-half years and three. He wonders if there's something wrong with him that he can't form something more lasting.
Sometimes in his comedy,he falls into familiarity, such as stuff about internet dating and therefore Tinder, which a lot of comedians mention but few offer more than a wry comment on its superficiality. In Chaponda's case, a payoff to his experiment on swiping right to show approval for possible dates gives a new joke, but it takes a lot of buildup… And despite his easy-going nature, it doesn't mean Chaponda steers entirely clear of risque aspects of his topics, and there are almost-obligatory references to fingering and wanking
Though not especially ambitious, Chaponda makes for a wryly amusing guide through his material and has has the audience chuckling consistently, even on this debut performance of this show. And sometimes he transcends the limited inspiration to come up with an undeniably strong punchline.
He sometimes, however, falls into the hard-pressed observational comic's trap of observing things that aren't true – complaining, for instance, that ready meals always come in packs of two. But they don't?
Overall, it's an enjoyable meander through the topic, and some of his own personal situations, but maybe not enough to secure a second date….
Review date: 16 Feb 2015
Reviewed by: Steve Bennett
Reviewed at: Leicester Hansom Hall
Recent Reviews
What do you think?