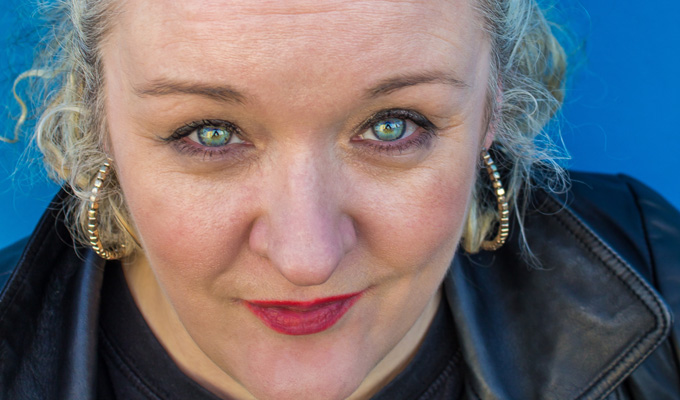 Abi Roberts: Twerk In Progress
Note: This review is from 2014
Abi Roberts has definitely got the moves: more than once she shakes her ass on the stage... but thankfully she has a couple of nice jokes to tell too.
Nice is the word for Abi, she comes across as a warm and friendly, if slightly nervous and apprehensive personality. She has some well-written gags, but doesn't deliver them with absolute conviction. More than once she stumbled on a punchline, and although the audience still got the gags, these occasions felt like opportunities missed.
Roberts discusses a range of topics, her relationships, her grandmother, twerking. She does it all with genuine charm and character. The story about trying to sneak out of a boy's house early one morning is truly hysterical. But the big laughs are the exception rather than the rule. Too many times we are set up for what could have been knockout jokes that instead fell flat, with her timing that little bit off.
There were a few highlights, Abi talks entertainingly about daytime television and tears apart Loose Women, an easy target for sure, but she completely, superbly annihilates it. She uses her vocal skills to mock the presenters as well as the audience for watching it, her Jane McDonald impression is worth seeing the show for alone. Likewise her take on Celine Dion is brilliantly done: Clever, funny and well performed.
Roberts has an imposing range of talents, more than just a twerker, she gives a little song too and her impressions are, well, impressive. She really is more than just a stand-up. The audience was definitely left wanting more impressions and maybe another song or two as well.
As for the jokes, a little work is required to get to consistent big laughs, especially in the delivery. But as she is aware, it is still a work in progress.
Review date: 15 Aug 2014
Reviewed by: Graeme Connelly
Reviewed at: PBH's Free Fringe @ Voodoo Rooms
Recent Reviews
What do you think?