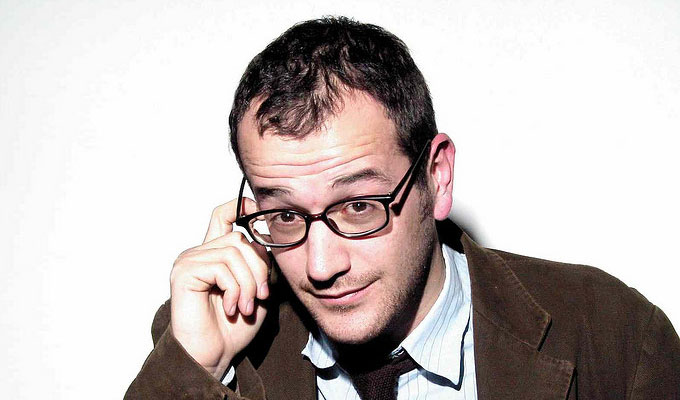 Josh Howie: AIDS, A Survivor's Story
With such a sharp brain, it's hard to think that Josh Howie could ever die of ignorance.
Yet as a child reaching sexual awareness in the late Eighties, he became obsessed with the threat of Aids, since the media was saturated with warnings about the impending epidemic, from the serious news programmes to Beverly Hills 90210. For a neurotic, this consumed his thoughts, and when he had unprotected sex, that, for him, was game over.
His paranoia equating sex to death is perfectly credible, and far from unique. The recent pop science book The Man Who Couldn't Stop, for example, is written by an OCD sufferer of a similar age to Howie, whose condition was focussed on contracting the killer disease.
An hour of Aids jokes is a tough sell, but Howie has a lot going for him, certainly as a writer. He's a sharp as a syringe needle, and just as deadly – in the comedy sense, I should add – and here showcases some brilliant, brutal jokes of piercing irony.
His offhand comments expose all manner of truths that we might rather not think about. Would HIV have been taken so seriously had it only affected drug users, for example? After all we as a society now consider it largely gone, brushing aside the parts of the world where it has taken a hold.
The Catholic Church, big business profiting from disease, Israel and prejudices all come briefly under his microscope… and even comedy's tendency to follow a cause (he likes to think he might be the 'Bridget Christie of Aids'; while the whole show can be seen a subtle parody of the 'dead dad' genre of Fringe shows). While absolutely none of the hard-edged gags should be taken at face value, they do expose harsh realities, which is why the laughs are uncomfortable, mixed with conflicting emotions of shock – and the quickly-dawning realisation that he's probably right about what he's getting at.
It's not just the subject matter that makes this a difficult ride, however. Though a highly experienced comic, Howie makes little concession to presentational style; standing pretty rigid, delivering his material flatly, as if this were a straight lecture. And he's got the PowerPoint slides to match. For such an emotive subject, seen through the eyes of personal experience, Howie makes it remarkably free of emotion. Maybe that's part of the satire, but it's frustrating.
Yet it is the sort of show that sticks in mind after seeing it, so masterful is the writing. It might work better as an audio recording, where you can concentrate only on the words, especially as his live performance bring little to the party. But given the controversial nature, don't expect it to pop up on the radio too soon.
Review date: 14 Aug 2014
Reviewed by: Steve Bennett
Recent Reviews
What do you think?