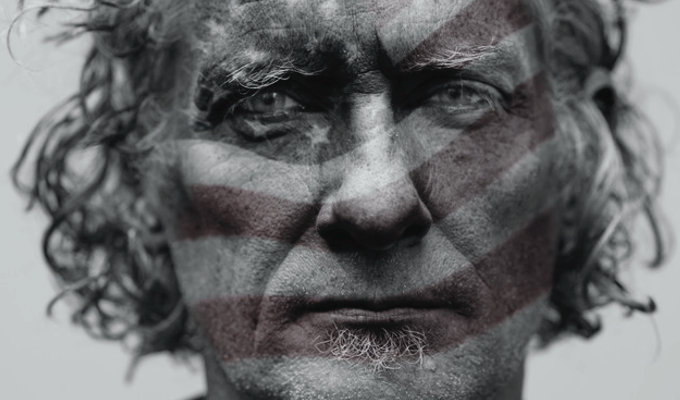 Brighton Comedy Festival: Dave Fulton: Based On A True Story
Note: This review is from 2013
Dave Fulton has been a hard-gigging comedian for more than quarter of a century, a wealth of experience that manifests itself in three ways.
First, he's not hungry for laughs. This is a double-edged sword, for it gives him a relaxed demeanour, but for the first 15, maybe 20 minutes, his show simply seems like a bloke having a chat.
He'll tell you about his motorbikes or make a few fairly straightforward comments comparing his native America with his adopted UK home, without much in the way of strong punchlines. There are a few dark comments, about Princess Di or facetiously suggesting he adopt a crack baby, as well as liberal droppings of the c-bomb, just to set the level or prompt a reaction – but little that would set him up as much of a comic.
But then the second consequence of his years on the road kicks in. He has an ability to hold a room in rapt attention, and to tell a compelling story with such vivid detail that it will stay with you long after the house lights have come up. And the third upshot of being such a comedy veteran is that responsibility has not troubled him, so he's got a wealth of tales with which to give the audience vicarious adventure.
So once he cuts to the chase, this is anecdotal comedy at its finest, built around three extraordinary tales of foolhardiness. The first involves being caught up in an avalanche when his hobby of climbing frozen waterfalls goes awry; the second is when, high, he attempts a spot of DIY the American way – with a firearm – and the third is a sexual road tale from a gig in Alaska with the late, great Mitch Hedberg.
Fulton certainly lives a life of extremes, as his grizzled appearance attests, and there's enough drugs in his past to make this show the Breaking Bad of comedy. Yet Fulton has a great knack for making the extreme seem everyday, without weakening the impact his gripping yarns leave on you.
No, he's not hungry for laughs – but Fulton's show is ultimately so much more rewarding for the depth and richness of his mature approach.
Review date: 17 Oct 2013
Reviewed by: Steve Bennett
Recent Reviews
What do you think?