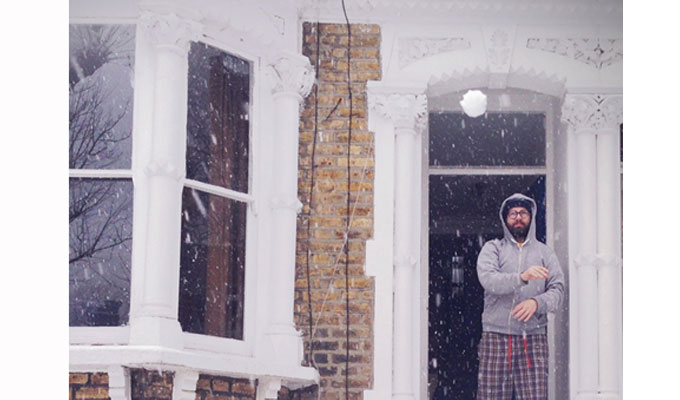 Daniel Kitson: After the Beginning . Before the End
Note: This review is from 2013
There's an old pub gag which goes something like this:
A man turns to a stranger at the bar. 'Do you see that wall over there? Well I built it stone-by-stone with my own two hands. It took me two brutal weeks. But do they call me Mike The Wall-Builder? No. And you see this table, how robust and well finished it is? Well I put this together myself, all the tables in here, from rough Timber. And do they call me Mike The Table-Maker? No. But you shag one sheep...'
After The Beginning. Before The End. is Daniel Kitson's near-two hour version of the same joke, but more eloquent, digressive, philosophical and witty.
A key premise is the thought behind that sheep-shagging joke: that other people form full opinions of you based on isolated, second-hand stories from your life, which might not even be entirely true. Indeed, given the imperfect nature of memory, a similarly fragmented picture is how we come to define our own selves, too.
Yes, even Kitson, who examines himself to a minute degree, doesn't really know who he is – an apparently inescapable uncertainty that, perversely, leads to even more navel-gazing. He can google himself to find out what others think (reclusive genius; a bit of a dick); but is that true? He admits to being stubborn, antisocial, lonely... but how did he get here? And what of his recurring romantic failures that means that at 35 he has a pool table instead of kids. Is that bad luck or a pattern?
To call this monologue self-absorbed would be an understatement. Kitson puts his life under the microscope and is disarmingly honest about what he examines; from trivial incidents such as grumpiness with new cafe staff to admitting a fear of romantic attraction or sharing his surreal sexual awakening. There's a pathos in some of this, but it's underplayed. He's vulnerable, but never self-pitying.
This is all explored with typical literate erudition. He warns critics off trying to quote him verbatim as he claims his sentences are 'too linguistically dense' for us to accurately capture. Or something like that.
He's mock-boastful about his writing ability. Comedically, this is usually employed as an ironic position, lest we think the stand-up is an arrogant cock. But with Kitson it's a double-bluff; it sounds like it should be self-deprecating but actually only reinforces how poetically insightful his delightful phrasing can be.
It is perhaps no surprise that the funniest section forensically deconstructs quotable aphorisms; for his thoughts are both deep and lyrical, not mere shallow rhyming generalisations. But there are knob-jokes too, and quirky slices of his peculiar version of observational comedy This is not a philosophy lecture, however much it may prompt contemplation.
There are a couple of downsides to After The Beginning. Before The End, primarily that all the introspection can get a bit intellectually gloopy – dragging back the funnies in favour of pondering which could benefit from an edit The hypnotically lilting rhythms he plays beneath his monologue adds nothing, and sometimes subtracts, denying the pure intimacy an unaccompanied conversation. And there is not the underlying joy or optimism of Kitson's earlier, simpler shows, just doubt.
But the ambitious and thought-provoking show will do nothing to impeach Kitson's reputation as comedy's most astute and elegant sage.
Tweet
Follow @chortle
Review date: 3 Jun 2013
Reviewed by: Steve Bennett
Recent Reviews
What do you think?