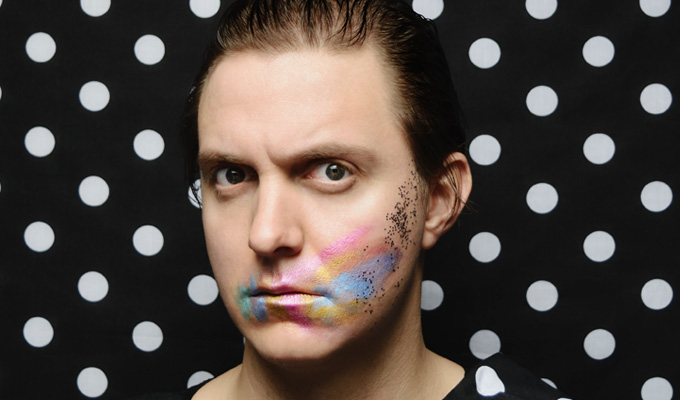 Joey Page – Original Review
Note: This review is from 2009
Joey Page
is very
Noel Fielding
. In his style and delivery, can't but evoke the spirit of the Mighty Boosh man. Whatever the younger comic is saying, you can always imagine it in Fielding's voice.
It might be unfair to make so much of the resemblance; after all, traditional observational comedians aren't dismissed as derivative just because of their influences. But when you are emulating someone so distinctive, there's no escaping the comparisons.
That said, Page is actually rather good as newish acts go. He's surreal, silly and has an air of vulnerable naivity that will have give him a strong appeal among his fellow sensitive indie kids – and beyond. His material, especially the nonsense about horses, is daftly inventive, and he's taken the trouble to include actual gags and not just relying on his stream of whimsical imagery to get him by.
In Pete Doherty hat and vintage cardigan, he has an individual, if carefully cultivated, look; if only the style of his act was so distinctive, as this innately likeable young man has an instinct for funny.
Review date: 1 Jun 2009
Reviewed by: Steve Bennett
There's no escaping it.
What do you think?