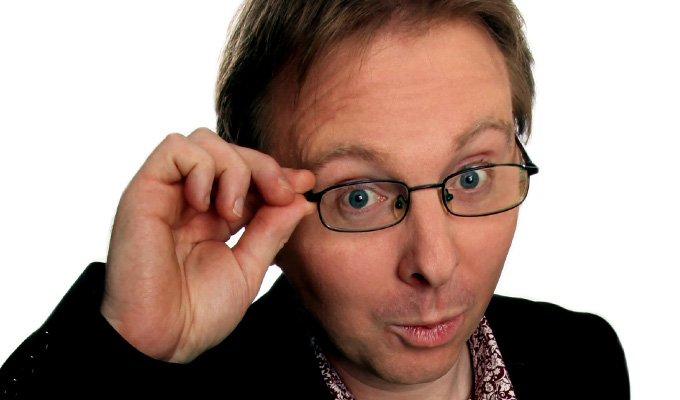 Tony Cowards – Original Review
Note: This review is from 2009
Tony Cowards
, for all the good and bad that middle-of-the-road adjective implies.
With his warm and quietly gemial demeanour, he calmly holds a room as he delivers solid, workmanlike jokes that serve their purpose. But little that he says will rock your world, or have you begging for more.
Many of his gags simply reinforce the usual stereotypes of stand-up: that his native Suffolk is full of inbreds, that men can never find the clitoris… the standard fare.
Likewise, there's a lot of standard constructions in his jokes, the '…and that was just the teachers!' kind of switcheroo that any semi-regular comedy-goer will see coming a mile off. And his small collection of easy-to-misinterpret headlines is far from the finest of the genre. Still doing such lines about David Seaman's smutty surname a decade after his England debut seems tired.
Yet Cowards also gives glimpses of being able to rise above this norm. There are a couple of corking puns in his set, and more distinctive routines, such as his sensible brief discussion about his irritable bowel shine out. If only there were more of them.
Until he finds more interesting material and unexpected punchlines, he'll remain a journeyman, capable of amiably filling a mid-bill slot at a mid-level club with his mid-quality material, but unlikely to find his way on to anyone's 'must-see' list.
Review date: 13 Jan 2009
Reviewed by: Steve Bennett
Competent is probably the best way to describe
What do you think?