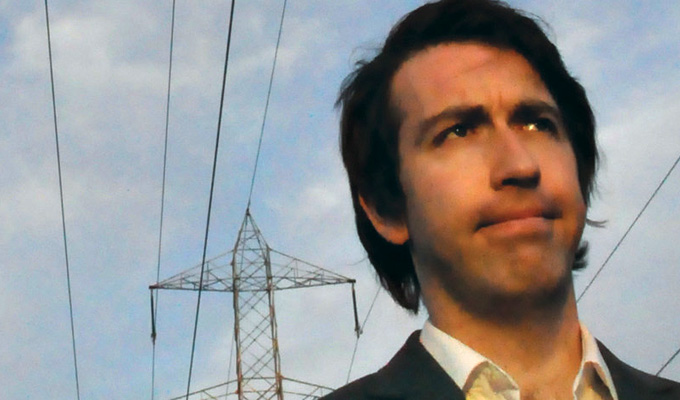 Colm O'Regan – Original Review
Note: This review is from 2008
His unhurried pace is likely to prevent him from lifting the room to the peaks of comic ecstasy. Instead, what he offers is more like a scenic Sunday drive, with plenty of pleasing highlights you can enjoy with calm appreciation, without getting too carried away.
His material is subtle and nifty, so even when he ventures into territory well plundered by others – such as Brokeback Mountain or Lidl supermarkets – there's enough of an offbeat twist to provide something new… the only real exception being his talk of how language teaching doesn't prepare you for real conversations, which sounds very familiar.
Such blips aside, O'Regan's quirky writing makes his set a gentle pleasure.
Review date: 5 Jun 2008
Reviewed by: Steve Bennett
Softly spoken Irishman Colm O'Regan emits so little energy he could be the first carbon-neutral comic. But that quiet exterior is the perfect conduit for his enjoyably whimsical writing.
What do you think?