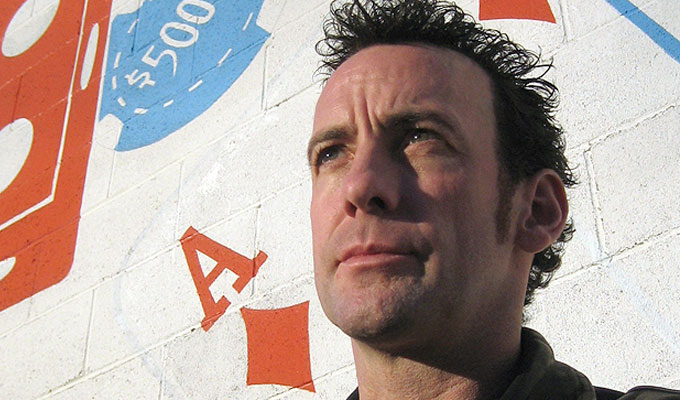 Paul Zenon – Original Review
Note: This review is from 2008
You're never in any doubt you're in the hands of a seasoned pro, who performs the same routine, note-perfect, night after night, yet convinces the audience it's fresh and spontaneous.
When conjuring, he provides an ironic twist on some old favourites, such as cutting and restoring a length of rope, performed with a raised metaphorical eyebrow to concede that magic isn't, perhaps, the coolest of occupations.
His comedy doesn't look too far for inspiration, with the trials of airline travel – the subject that's so hack that it's even hack to point out that it's hack – providing the backbone of his set. That he uses this subject matter it for what is, in effect, a prop act might send the shudder down many a die-hard comedy fan's back – but actually he's a prop comic with class, and has some genuinely amusing fun with the trays put through X-ray machines, the metal-detecting wands and a retractable grabbing device, supposedly aimed at the disabled.
The patter and the style may be slightly cheesy for this century, but Zenon tacitly acknowledges the fact. But true showmanship never really goes out of fashion, and Zenon is a cast-iron certainty when it comes to solid entertainment.
Review date: 3 Mar 2008
Reviewed by: Steve Bennett
Paul Zenon is a slick-as-Mazola, old-school entertainer, with all the confidence and pizzazz the top end of the cabaret circuit demands. He's a magician, primarily, but one who couches his tricks in the sensibilities of modern stand-up, with plenty of quickfire, mocking banter to smooth things along.
Recent Reviews
What do you think?