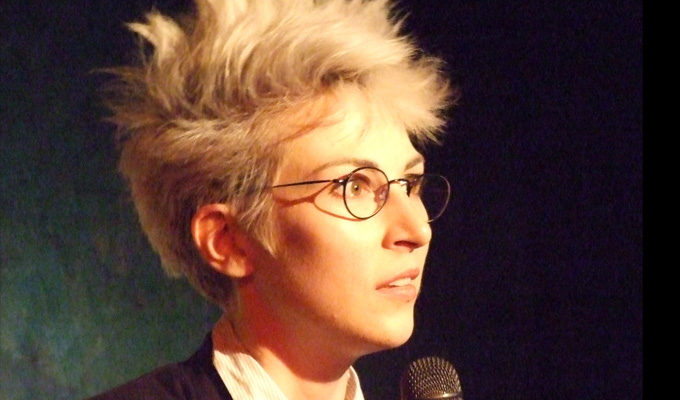 Iszi Lawrence – Original Review
Note: This review is from 2008
She talks of being genuinely middle-class, and her style has the hallmarks of the slightly geeky teenagers who don't fit in easily with the naturally cool kids, so develop affected quirks of language and thinking in the self-deluding belief this makes their clique interesting - even if at heart, they're just another bunch of conformist suburbanites.
That she's kept that attitude into adulthood – although she still is in her early 20s - is part annoying, part endearing, as is the fact her voice still cracks in nervous excitement at her own clever jokes
For there are, indeed, some nicely imaginative lines in her routine. For all the over-eager energy and gushing delivery, she is sometimes able to get her scrambled thoughts to crystalise into a smart, offbeat joke.
So while she may often be trying too hard with material that just isn't up to it, this relative newcomer has that odd flash of quality to suggest there might be more to her than first appears. But it'll still take a lot of determined graft to draw that out.
Review date: 29 Feb 2008
Reviewed by: Steve Bennett
Iszi Lawrence's comedy is rather haphazard, a half-garbled stream of ideas and observations flavoured with a twist of surrealism, but delivered with breezy enthusiasm.
Recent Reviews
What do you think?