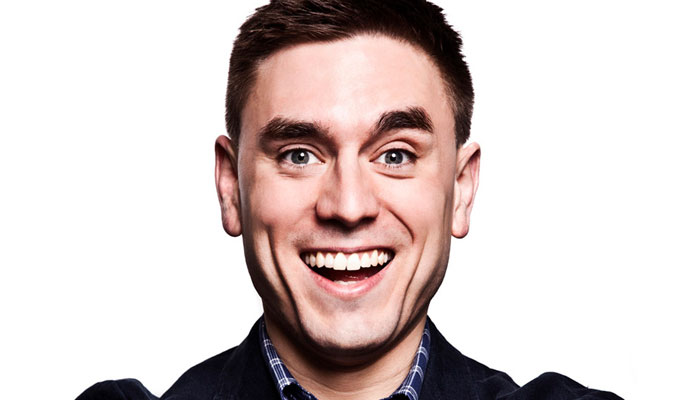 James Mullinger – Original Review
Note: This review is from 2008
Likewise, some of the gags rely on common stereotypes as a shortcut to the relentless punchlines: Poles are cheap builders, the Germans marks their territory with beach towels, marriage is a sexless prison… some of the easy laughs he gets from this wouldn't be out of place 30 years ago.
To his credit, though, Mullinger does use such lines as 'gateway gags' into material with more of an angle, sometimes even challenging the stereotypes that got him the chuckles in the first place.
His take on Middle-England intolerance, his education at a Surrey boarding school that ill prepared him for real life and extreme fetishes all entertain – all the more so when he steers away from the shock-for-shock's sake lines that occasionally stray into his repertoire.
He's not yet got the natural onstage amiability or the distinctive outlook that would put him in many list of top ten favourite comics, but he certainly has the drive for a punchline and the work ethic to make for a more-than reliable journeyman comic.
Review date: 13 Feb 2008
Reviewed by: Steve Bennett
James Mullinger hasn't been performing stand-up all that long, but he has quickly adopted a slick, efficient method of delivering gags. It is rather a mechanical approach, closest in style to many jobbing US comics – and it certainly isn't particularly warm or fashionable – but it would be hard to deny that it gets the job done.
Recent Reviews
What do you think?