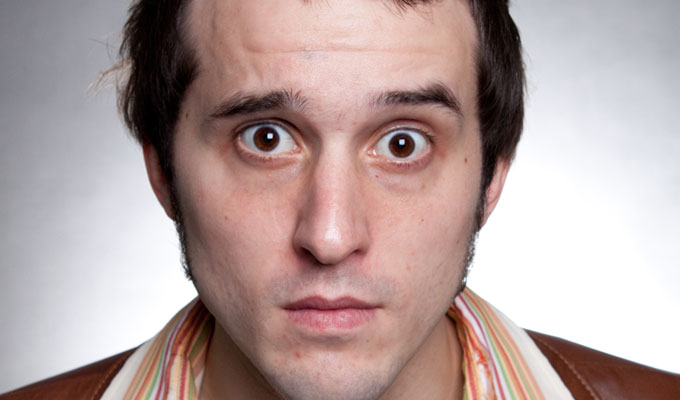 Phil Ellis – Original Review
Note: This review is from 2007
Phil Ellis
has a sparky, random energy that brings to mind
Harry Hill
at his most chaotic, giving the hard sell to cheesy worldplay and fragmented bits of meaningless nonsense.
But beneath all this likeable old-fashioned chutzpah – including his neat, hallmark trick of randomly assigning names to members of the audience – is very little meat. It's the sort of tiresome surrealism that assumes simply mentioning something like owls out of context is inherently funny, when there's no actual gag behind it. In a pun of the quality he wouldn't be afraid to deliver, it really isn't a hoot.
A lot of these unconnected ideas are casually collected together in an unpleasant recipe for brewing soup on a budget, which you certainly won't find on Nigella Express; while his anecdote of a toilet trip after eating a probiotic yoghurt is just plain disgusting.
There's more to off-the-wall comedy than picking words out of thin air (although Ellis's claptrap is more scripted than you might initially think). It's a fact he seems to be realising in some of his more promising routines, such as that about 'arrogant' Canadian bears, which at least have some sort of internal logic.
But generally he doesn't give audiences an easy way into his mixed-up world, nor quite enough reward if they do attempt to follow him. Nice stage presence, he may have, but he needs to garnish it with more jokes.
Review date: 1 Nov 2007
Reviewed by: Steve Bennett
Newcomer
Recent Reviews
What do you think?