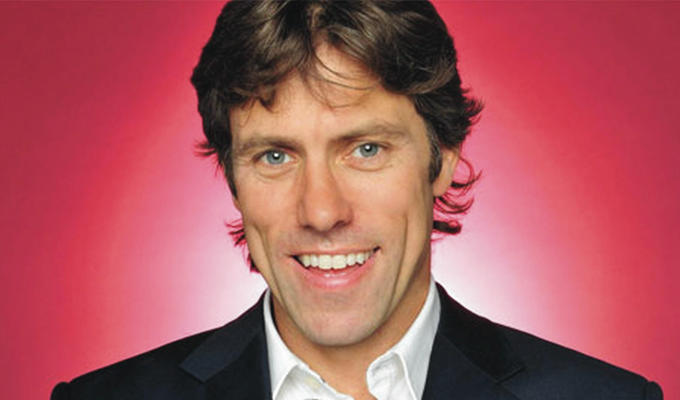 John Bishop – Original Review
Note: This review is from 2007
John Bishop
. He just pulls up a bar stool, either metaphorically or physically, and starts shooting the breeze.
If much of the art of stand-up is recreating the feeling of chatting in the pub with your pals, this likeable Scouser has it sussed.
The other component, of course, is the material. And with Bishop, who deals in stories rather than crisp gags, the quality depends very much on the topics in hand.
Some of his set is based on generally topical or observational material, and this is when he's at his weakest, coming up with little other comics – or indeed other members of the public – haven't already thought of.
His routine on Muslim women in niqabs, for instance, pretty much extends to predictable comments about letterboxes, or the fact you can't see their lips move. We're in 'first thought' territory here, where the first thing he thinks of has made his set, or so it seems.
But when he moves into stories from his own life, the set springs into life, and ever more so than when talking about the split from his wife – perfectly capturing feelings of disillusionment which surely everyone who's been in a long-term relationship can relate to.
His failings at being single, and the father of a teenage boy at just the age when the 'sex talk' is needed, will resonate strongly, too.
The laugh rate could be higher, but he has the audience's full attention, occasionally bursting it with a brilliant line out of the blue. It's these sparkling moments that serve as a reminder he's a comedian, not just one of us, as his ultra-relaxed, matey persona so effortlessly lulls us into believing.
Review date: 17 Oct 2007
Reviewed by: Steve Bennett
There are few comics as comfortable on stage as
Recent Reviews
What do you think?