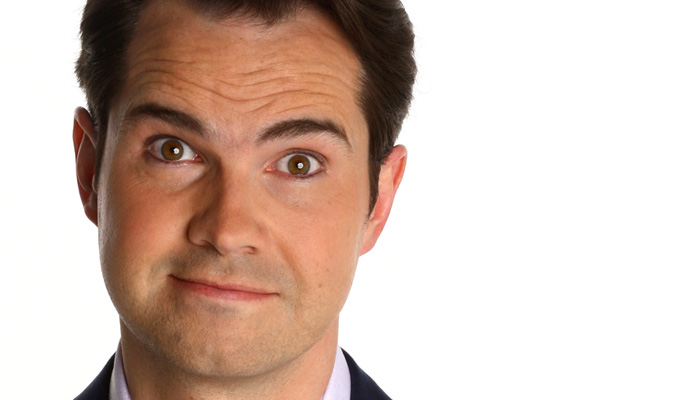 Jimmy Carr – Original Review
Note: This review is from 2007
Jimmy Carr
from his television ubiquity. Like a modern-day
Bob Monkhouse
, his rather smarmy presence has graced many a fifth-rate gameshow, even if he is starting to become a bit more discerning in his exposure.
But live, he uses that cold superiority to great advantage. He's the ultimate high-status comic: snide, dismissive and unfeeling. It allows him put often deeply unpleasant ideas at the heart of his jokes, protected by the sheath of irony that no one in this day and age could possibly be so insensitive to say the things he does.
The fact that he's not obviously loveable, not does he make any attempt to be, is turned to his comic advantage. Ultimately, whatever the more obvious target, he's the butt of the joke for being so insensitive/sexist/whatever.
His greater strength, though, is in his gag-writing ability. Not only is he ruthlessly prolific, producing a new full-length show almost every year, but his jokes are both robust and piercingly funny.
There's a highly engineered efficiency about them all that not only matches his cold delivery, but also means they strike home brutally hard. There's no flannel, no nonsense, just a barrage of crafted, memorable and piercing lines strong enough to stand without any such support. And his industry ensures an almost unrivalled laugh rate.
Comedy purists might wince at the inclusion of a couple of older gags in his set – the last time Chortle saw him, he adapted the ancient crowd-control line 'where did you learn to whisper? In a helicopter?' into his set – but Joe Public doesn't care. It's baffling, though, why he really needs to do such a thing, given the rich pool of razor-sharp and supremely dry one-liners he can call his own.
Review date: 5 Oct 2007
Reviewed by: Steve Bennett
There can't be many people who don't know
Recent Reviews
What do you think?