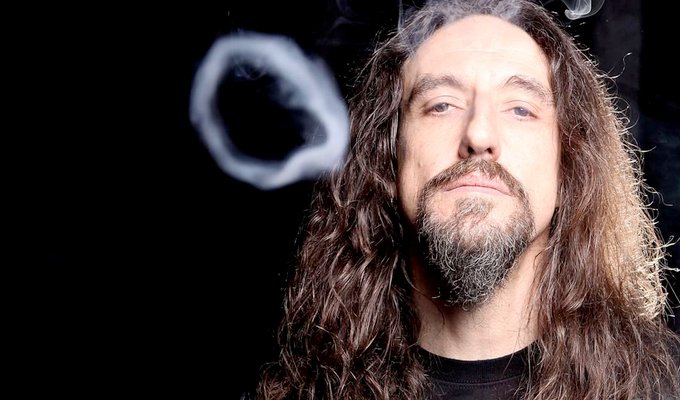 Steve Hughes – Original Review
Note: This review is from 2007
Steve Hughes
doesn't do stereotypes, so don't expect him to conform to one.
He's a man with some major worries about the world, and he doesn't hold back on sharing them. He's a self-avowed conspiracy theorist espousing routines that betray an anarchist undercurrent - but don't let that put you off. His die-hard scepticism about religion, war, politics and the corporate machine is such stuff as great comedy is made on – and Hughes ensures that the gags always take their place along the sermonising. In fact, it's the very levity of the underlying message that gives his best lines their punch.
Although he puts most the Aussie stereotypes into the blender, ex-rock musician Hughes is distinctly laid-back, with a laconic delivery that belies the serious thinking that's gone into the set – both in the intelligent arguments and the elegant gags he crafts to back them up. This is no ranty polemic, but a sober, softly spoken attempt to turn an audience around to his way of thinking by sardonic wit rather than furious rage.
He doesn't see the world like most people – the authors of pamphlets about the global industrial-military complex aside – and that gives him a unique point of view for his gags. The fact he then nails them so perfectly is down to his sizeable talents as both a writer and a performer.
It's a challenging set, but in a good way. It makes you think, but it also makes you laugh – and heartily, at that.
Review date: 4 Jun 2007
Reviewed by: Steve Bennett
The Australian stereotype is of a sport-and-barbie loving bloke, with a 'no worries' attitude to life. Well,
Recent Reviews
What do you think?