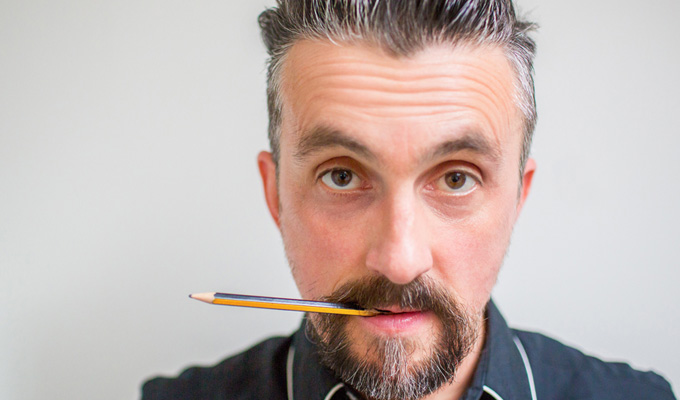 Markus Birdman – Original Review
Note: This review is from 2007
Markus Birdman
; a man at a slight angle to the universe, to coin a phrase.
He was once self-consciously wacky, but nowadays any zany tendencies are carefully regulated, making for a more straightforward set that benefits from the new focus.
And just as the gags are left-field without being too weird; the delivery is cheery without being too ingratiating.
Birdman has an incontrovertible ability to write a good joke, Even when he's on the apparently well-explored comic territory where he spends much of his set, he can nail an unexpected line so perfectly you wonder why all the hacks who talks about similar things never got so inspired.
On those topics – from inbred rural folk, the embarrassment of buying top-shelf porn, the thieving Scallies of his now-native Liverpool – his skill is never to stray too far from a strong, clear gag. His routine is therefore not the usual shilly-shallying of observational comedy, but an effective way of stringing together his gags, which he performs and writes with flourish.
And when he goes into other areas, he engagingly mixes the silly and the downright wrong – goosestepping, anyone? - making him a distinctive, reliable laugh-maker.
Review date: 19 Mar 2007
Reviewed by: Steve Bennett
There's a lot of quirky charm to
Recent Reviews
What do you think?