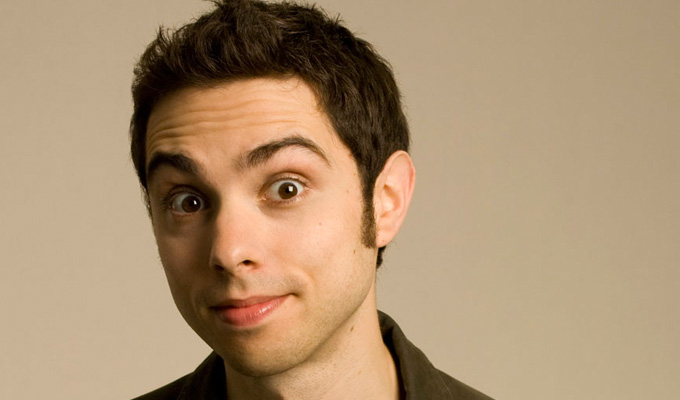 Matt Kirshen – Original Review
Note: This review is from 2007
Two things are obvious the moment Matt Kirshen takes to the stage, First, that he appears shockingly young; second that he has a permanently beaming rictus grin that makes The Joker look positively moody.
Both have provided him with plenty of comic fodder. Indeed, the set that first introduced him to the circuit four years ago was substantially based on his appearance, full of references to the fun he could have fooling paedophiles.
It may be a slightly obvious tack to take, but what set this routine apart – and what has defined all Kirshen's work since – is the dogged determination to wring every possible gag out of an idea, advancing each one way beyond the point at which most comics would have stopped. He's the King of the Tagline, for his skill at adding jokes upon jokes.
Nowadays he increasingly applies that comic rigour outwardly, rather than just to himself, with witty anecdotes and smart commentary about vaguely topical issues.
Bad science of the type peddled by bogus 'doctor' Gillian McKeith and a legion of other modern-day quacks might initially seem like an easy target, but Kirshen nails it not only with the perfect line, but several follow-ups, as his pernickety, analytical mind goes into outraged overdrive.
Such sharp writing – intelligent, but with the emphasis firmly on the funny rather than the clever – stands him in excellent stead, and ensures a fine punchline-packed set.
Review date: 14 Mar 2007
Reviewed by: Steve Bennett
Recent Reviews
What do you think?