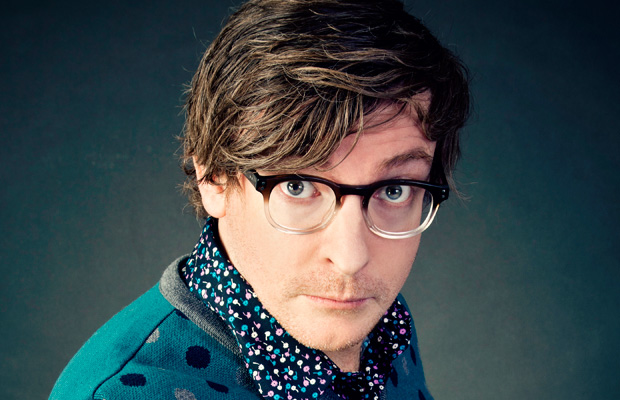 Rhys Darby – Original Review
Note: This review is from 2006
This energetic Kiwi is a compelling performer; an accomplished mime who brings a physicality to his spirited act to rival Lee Evans, only with a lot less perspiration.
Indeed, his comedy does not, in general, stem from what he says, but rather the way he says it: stomping around the stage like a T.Rex, coquettishly miming a seductive mermaid or re-enacting a pedalo crash involving astronaut Buzz Aldrin ­ all with the sound effects to match.
If this makes Darby sound a bit like a children's entertainer, well that's how he comes across, albeit one with added swearing. He appeals to the inner child that's part of us all; and how large a part that is in you will ultimately determine how you react to his Tiggerish charm.
It's not especially clever, though the writing does have its moments, but neither is it completely dumbed down. Each fantastical, surreal episode grows like a crystal from some tiny observational grain, and the joy is in the telling of these stories, not in any particular punchline.
And although his set ultimately suffers from this lack of substance, you'd have to be particularly stubborn in your curmudgeonliness not to find something to enjoy in the charming, attention-grabbing antics of this likeable fool.
Review date: 1 Jun 2006
Reviewed by: Steve Bennett
Recent Reviews
What do you think?