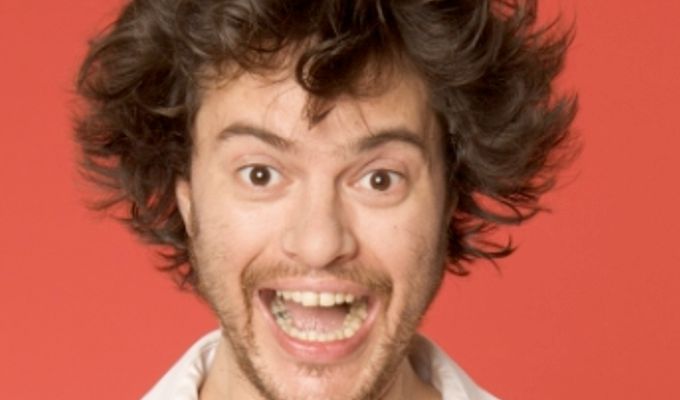 Dan Atkinson – Original Review
Note: This review is from 2006
First impressions matter, and Dan Atkinson looks, let's be honest, more than a bit shabby. His hair and beard are unkempt and his clothes dishevelled. But what he lacks in sartorial elegance, he more than makes up for in relaxed charm.
It can probably be ascribed to his long-serving stint as compere of his own club, The Other Side in York, but Atkinson looks impressively at home on the comedy stage. He's instinctively at ease with a chatty and inclusive manner, and keeps proceedings bounding along at a jaunty pace. It's a very watchable performance.
His approach is suitably conversational, and filled with a natural wit. It's more than conceivable that much of what he chats about has only recently occurred to him, rather than being the result of much pen-chewing comic graft, which gives the act a light spontaneity.
Some, but by no means all, of the paths he takes can seem well-chartered, most notably in the extended 'anti-chav' material, bemoaning the hen nights and shopping centre denizens who blight his life, but it's all done with underplayed charm.
You can hear in these routines – and even in his occasional choice of expression - more than a twinge of Daniel Kitson's disappointment at the way civilisation's going. But, disorientatingly, it's delivered with an upbeat enthusiasm, not cynical gloom.
It sure looks like a winning formula, and one that's likely to see him acclaimed way beyond York's city limits.
Review date: 1 Apr 2006
Reviewed by: Steve Bennett
Recent Reviews
What do you think?