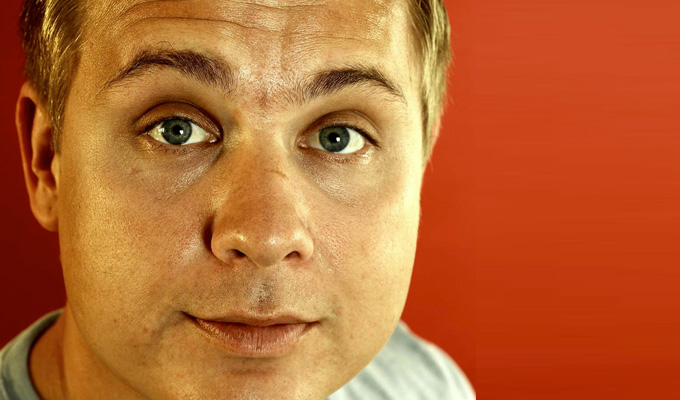 Barry Castagnola – Original Review
Note: This review is from 2005
Though he may start with a bit of genial chav-baiting, the cheery Castagnola is more than another comic who's latched onto a media buzzword to rehash a few modern stereotypes.
Instead, he uses this as a jumping-off point for a couple of witty, well-told anecdotes from the inner city - a landscape of rough estates, unprovoked fights with hoodie-wearing teenagers and subsequent visits to casualty that he portrays as bizarre rather than bleak.
This lucid urban storyteller succeeds mainly because of his amiable everyman persona: slightly middle class, slightly streetwise, but hard to conclusively define. Yet it's the eloquence of his tales, with their sharp, effective comic imagery, that nails the deal.
Elsewhere, there are a couple of gags in questionable taste – but told with a grin on his face and a glint in his eye that allow him to get away with it – and a pedestrian bit of 'do you remember…' nostalgia that he's should be above.
Aside from these quibbles, he's an assured raconteur with an easy-going, natural and upbeat style that's hard to fake. A safe bet, that's for sure.
Review date: 11 Sep 2005
Reviewed by: Steve Bennett
Recent Reviews
What do you think?