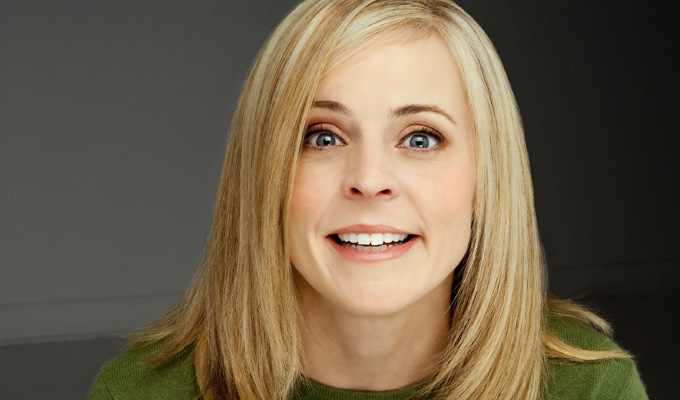 Maria Bamford – Original Review
Note: This review is from 2005
This slight, willowy comic with the half-whispered, half-Minnie Mouse voice does not instantly appear a comedy natural. The persona seems too affected to be authentic, as if she's just another LA actress working on a stand-up character rather than a genuinely funny woman with something interesting to say, and the delicate delivery seems too fragile to hold a room.
But such fears are soon allayed once she gets into the material. Her voice, she assures us, is genuine, but it's the quality of the writing that ultimately proves she's the real deal.
At her best, she subtly takes pot-shots at America's corporate greed, not with Michael Moore-style global tirades, but by gently using her own experiences as a put-upon office temp to question the bigger picture.
Other aspects of modern America also come in for some sly stick, from the fundamentalist conservatives who think Jesus wanted Iraq bombed to the vacuous LaLaland actress she initially appeared to be.
All this is achieved with an impressive range of performance skills, as she produces impeccable thumbnail caricatures of everyone who populates her stories ­ form the ditzy American tourist to an African villager. And the impressive vocal range she has is best employed in an eardrum-shattering pterodactyl impression that forms the punchline to a damn good joke.
Although the character-driven delivery is aloof, Bamford's style is as original as her material and once you buy into her set as a brilliantly illustrated monologue, rather than conventional, conversational stand-up, it proves an enjoyable ride.

Review date: 20 Jun 2005
Reviewed by: Steve Bennett
Recent Reviews
What do you think?