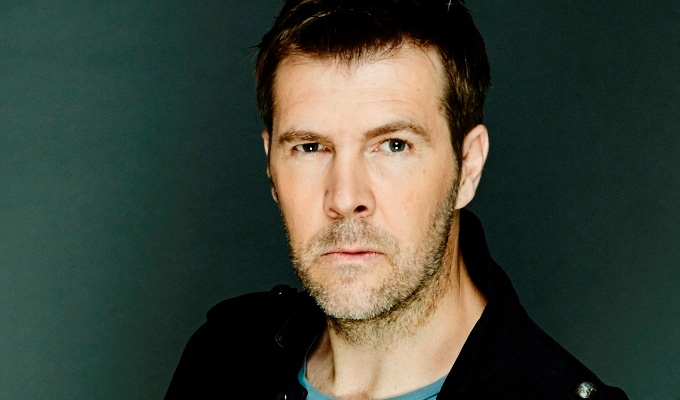 Rhod Gilbert – Original Review
Note: This review is from 2005
Within a few short months of starting his comedy career, this mild-mannered Welshman had already established an impression for his convoluted, surreal shaggy dog stories that meticulously wrung the laughs out of such bizarre situations as a football game involving his grandmother's pancreas.
Over the past few years, the range and style of his routine has steadily, and impressively grown, as has his stature as a comedian. His delivery has become more fluid, not constrained solely to the rigid, if lovingly crafted, anecdotes and now able to incorporate interaction with the audience. Shorter jokes, more accessible but just as creative and original, sit alongside those touching tales from his own little world, adding variety of pace to the set.
His forte, though, remains in draining every last laugh from a situation; not by ruthlessly milking them dry, but by painstakingly building the comic tension line by line, each subtly better, more vivid than the last. It's a modest strategy, but a bold one, opting for a sedate crescendo – but it leads to a richer, more rewarding comedy experience.
His is still a strange world, but one not so far detached from the one the rest of us inhabit, giving Gilbert a winning combination of a distinctive voice, a pin-sharp attention to detail and a stylish delivery. In short, he's one classy comedian.
Review date: 1 Mar 2005
Reviewed by: Steve Bennett
Recent Reviews
What do you think?