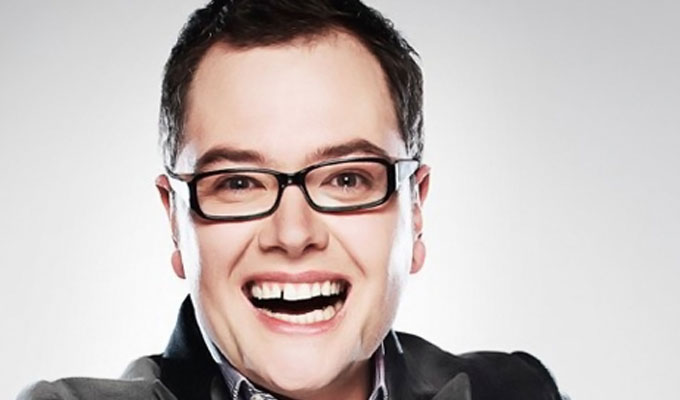 Alan Carr – Original Review
Note: This review is from 2005
It doesn't take much to spot Carr's comic influences, but then again he hardly does much to hide them. He deals in that peculiarly British form of suburban camp pettiness; two parts Larry Grayson to one part Frankie Howerd.
Conspiratorially, he gossips as if over a garden fence, prissily bitching about the people and places he encounters. He's far too good for every last one of them, of course.
There's a charming Northern homeliness to it all, but it's only a front. Behind the non-threatening façade lies a tongue that can be ferociously sharp, sneering cutting, acidic asides while confiding his undisguised distain to the audience.
Alongside the effete bitchiness and nicely-realised observations lie some fine lines - including an untoppable gag about those annoying 'You don't have to be mad to work here' signs – but essentially this is a delicious slice of old-fashioned variety hall camp. Not groundbreaking, but very well done.
Review date: 1 Mar 2005
Reviewed by: Steve Bennett
What do you think?