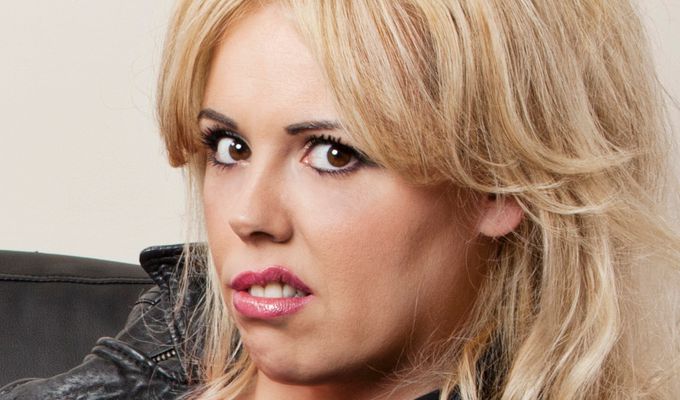 Roisin Conaty – Original Review
Note: This review is from 2004
There's something very endearing about Conaty's modest stage manner that wills you to enjoy her observational material.
A London-Irishwoman, her act mainly comprises world-weary gripes about the trivial annoyances of those we all encounter every day ­ the dippy woman who insists on offering their dreams for interpretation, or the 'sympathy hijacker' who's always suffered worse than you.
This relative newcomer proves impressively adept at bringing these figures to life, and it's a talent that comes as something as a surprise given that her stage demeanour is so natural, without a trace of actressy bad habits.
Indeed, her act sits halfway between stand-up and character comedy, with her grouchy grandmother a particular favourite - it's only a shame that Catherine Tate brought a similar creation to TV first.
It's the chattier stuff that doesn't work quite so well. She has a tendancy to gabble, and fills her set with unneccessary flab. As such, the small handful of top-drawer lines Conaty comes out with struggle to stand out.
Her take on such subjects as the 'Could you?' police adverts offer nothing especially new, even if the actual lines are her own. Having said that, it's another worn-out topic, Big Brother, that provides her single best joke.
Even though she has plenty of natural charm, Contaty still tries hard to be liked, which isn't necessarily the best policy. Her best work comes when she exhibits a surprising cynical streak which doesn't benefit from being wrapped in cotton wool.

Review date: 28 Jul 2004
Reviewed by: Steve Bennett
Recent Reviews
What do you think?