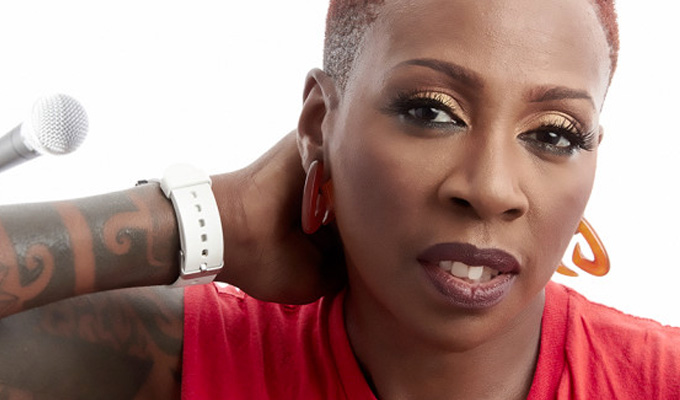 Gina Yashere – Original Review
Note: This review is from 2004
Yashere never fails to go down a storm, thanks to her brash, ballsy style and commanding, no-nonsense persona.
The laughs come easy - and Yashere can fall into the trap of riding the sheer energy of her performance rather than going for more incisive material.
Her material can be formulaic: what if adverts were more realistic, what if this popular TV show was remade with different, so much more unsuitable people in it, and so on.
But she knows exactly what ingredients to feed into this comedy machine for the best results, which she then delivers with a powerful conviction and confidence.
Essentially, she's the queen of trash. Trash TV, trash supermarkets and even the trashier parts of her Nigerian origins are tapped for material.
And it's the latter that works the best; anyone who can get laughs from the brutality of the Nigerian justice system has to be doing something right.
But she is not adverse to wheeling out the odd knob gag or lazy observations for the easy laugh, which she unfailingly gets.
An electric performer, though, and an undisputed crowd-pleaser. No wonder she's always on the 'to call' list of every TV producer making a 100 Greatest type show.
Review date: 1 May 2004
Reviewed by: Steve Bennett
Recent Reviews
What do you think?