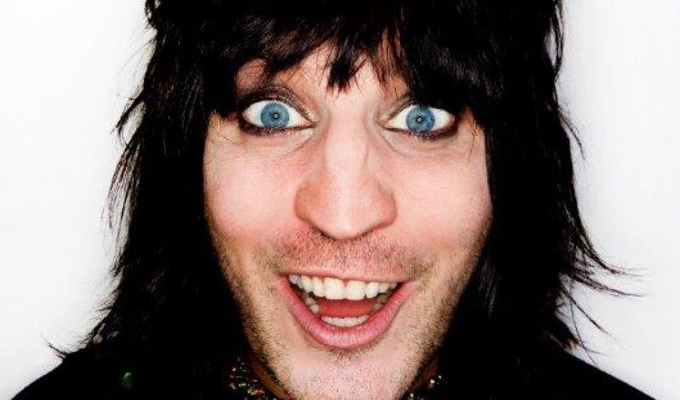 Noel Fielding – Original Review
Note: This review is from 2003
When it comes to comedy, Fielding is in a world of his own. It's a magical fairy world occupied by men with back-to-front ram's legs, and always-looking silver-grey monkeys and ruled by the power of the word 'oblong' - but it's a world nonetheless.
If these ramblings sounds a bit foppish and fey, well they are, but Fielding certainly excels at them; expertly building on the foundations laid by other surreal comics to create a style all of his own.
His attention to detail, and crafted delivery bring out the best of the flighty material, and he radiates a winning air of excited bewilderment. His quirky 'indie rocker' good looks can't do any harm, either.
Sometimes there's not much substance to his imaginings - slipping into the lazy surrealist's shortcut of simply juxtaposing unrelated idea - while those routines with at least one toe in observational reality prove the most effective.
But his is a very, very stylish comic, offering a truly delightful set for those prepared to be bewitched by his charisma, charm, and genuinely warm-hearted humour.
Review date: 1 Oct 2003
Reviewed by: Steve Bennett
Recent Reviews
What do you think?