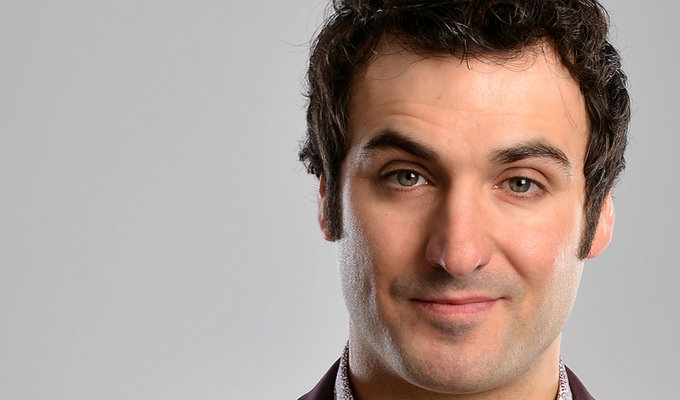 Patrick Monahan – Original Review
Note: This review is from 2003
Patrick Monahan
offers a refreshing wave of irrepressible friendliness.
Full of simmering excitability and a limitless energy that defies at least one law of thermodynamics, he greets the audience the way a sex-starved spaniel would a trouser leg.
And the generous good humour seems entirely genuine, a charismatic part of his nature he just cannot hide, rather than some phoney baloney persona to sate a desperate need to be loved.
His freewheeling banter and heartfelt desire to spread joy would make him a natural born compere – or at least would be, were it not for the inevitable side-effect of his exuberant personality: he is unstoppably talkative.
That tendency, which he's gradually learning to control, also means he can struggle to distil the products of his overactive mind into a crisp, clear gag.
Monahan's stronger material makes great play of his roots as a half-Iranian, half-Irish Geordie, though he's less strong on the more generic areas, such as the misty-eyed nostalgia of childhood games.
The dilemma is while his ethnic background may be unique, it's his vibrancy that defines his act. He's never going to be one for introspective navel-gazing, the fun comes from his natural performance skills both on stage and frequently off it, as his strong improvisational instincts often drive him to scuttle into the crowd for some direct personal contact.
An unrivalled act for spreading the love, then, if not always the material.
Review date: 1 Feb 2003
Reviewed by: Steve Bennett
In an age where cynicism and mockery are in comedic vogue, vivacious
Recent Reviews
What do you think?