The Whore Whisperer: Confessions Of A Madam
Note: This review is from 2001
Recent Reviews
What do you think?
Today's comedy-on demand picks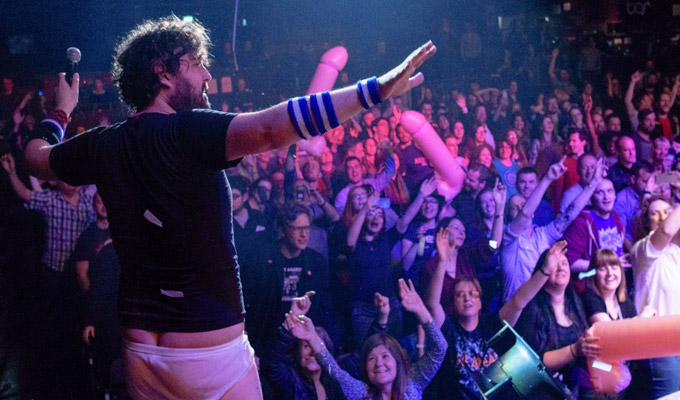 NICK HELM: ALL KILLER SOME FILLER
This is the show that celebrated the launch of Nick Helm's album in 2016, and has previously been unseen by anyone who was not in the O2 Forum Kentish Town that night.
With typical hyperbole, the show is described thusly: 'Under-rehearsed, under-prepared and under pressure, Nick and his band somehow managed to pull together the greatest show in the last 27 years of living memory. That show went down as a thing of legend, often spoken about by weary travellers around campfires, but thought to have been lost to the sands of time forever.'
... including Al Murray headlining a Just For Tonic gig and the launch of Free Festival's virtual comedy programming.